We have dedicated this page to the wonderful writers with whom we have had the pleasure of working.
 ***
Kelli Lane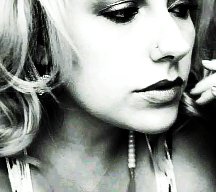 Kelli Lane resides in Easley, South Carolina. She enjoys anything related to nature, such as walking, hiking, canoes, picnics, and parks. Her other hobbies include writing and playing the guitar. Kelli's favorite writers are Stephen King, Ann Rule, R. L. Stine, and Shakespeare. Her favorite show is The Walking Dead. Her other favorite things include music, beautiful flowers, and all things glitter, of course. Kelli's writing embraces her musical talents, and each poem seems to have its own personal melody. Her lyrical verse is often tinged with intensity and raw emotion, reminiscent of the grunge rock from her garage band days. When asked what inspires her writing, Kelli inevitably answers, "The love and hate inside me, which I seem to own in equal parts."
 ***
 Linda Harris Sittig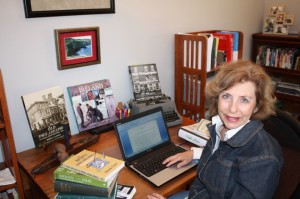 Born in Greenwich Village, New York City, and raised in northern New Jersey, Linda was lured into reading by Lad, a Dog and Nancy Drew, Girl Detective. Later, her attraction to history and a bit of wanderlust led her to study in Lausanne, Switzerland, before returning stateside to earn a B.A. in History from Grove City College (PA) and a M.Ed. in Reading from Bowie State University (MD). Combining her zeal for history, geography, and stories, she has spent 40 years sharing that passion with students, parents, teachers, and readers throughout her career as both an educator and a freelance writer. A popular speaker at local, state, and national conferences, Linda was twice recognized by the Virginia Press Association for her award-winning newspaper column, KinderBooks, and her articles have appeared in The Washington Post, The Loudoun Times-Mirror, The Reston Connection, The Purcellville Gazette, and numerous professional journals. Her non-fiction books include New Kid in School: Using Literature to Help Kids in Transition and KinderBooking: Looking at Life through Love, Laughter, and Literature. Currently promoting her first novel, Cut From Strong Cloth, Linda pays tribute to an ancestor who transformed herself from starving immigrant to entrepreneur by developing a special cloth for Civil War uniforms.
 Blog, Strong Women in History: http://www.strongwomeninhistory.wordpress.com
Website, Linda Sittig: http://www.lindasittig.com
 ***
 Timothy Ruane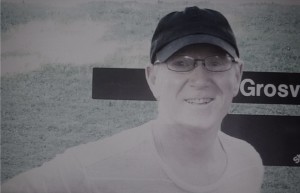 Tim Ruane is an experimental artist and writer, as well as a filmmaking student at the San Francisco Art Institute (Fall 2013). He judges short stories for the HuffPost and reviews art shows for ArtistsPortfolio Magazine. Ruane graduated from Georgetown University, where he studied English and Art. He taught photography at the Edmund Burke School in Washington, D.C., and worked as the chief copy editor in the editorial department of The Washington Post, where he also worked as a freelance photographer. He worked as an editor for the Department of State and as a technical writer for the Treasury Department. Ruane has exhibited his artwork in London, New York, Washington, D.C., and a number of other U.S. cities, and he will exhibit artwork at the University of Minnesota this fall. He has published his photography in The Washington Post, New York Review Books, Simon & Schuster, The Good Men Project, Whisperings, and a number of other journals. He has written hundreds of poems, a number of short stories, and has published his writing in The Washington Post, Whisperings, and The Good Men Project. He will publish a dime novel this fall. Ruane lives and works in Garrett Park, Maryland, just outside Washington, D.C., USA.
Blog, Don't Dress Like Beethoven: http://taruane.wordpress.com
 ***
 Mellissa Black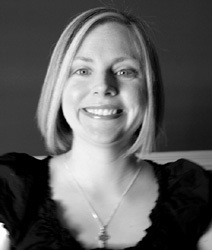 Mellissa Black is a small town southern girl, but since graduating high school has lived across the U.S. Her most recent home has been Tuscaloosa, Alabama. She is a graduate of Limestone College with a Bachelor of Science in Computer Science and hopes to begin her graduate degree in English soon. Her loves include her two kids, writing, and photography. Most of her writing has a supernatural twist, and she's earned her badges of rejection. Being a masochist, or working writer, she continues to plod on, exploring new genres and realms. Black notes about her writing, "Monsters haunt us all."
Facebook Fan Page: https://www.facebook.com/pages/Mellissa-Black/242135835815021
Blog, Terminal Sunshine: http://terminalsunshine.com/
***
 Aleshia Clarke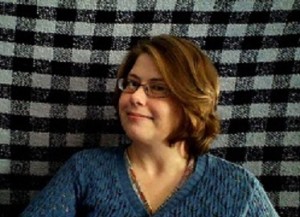 Aleshia Clarke writes about what she sees, what she does, and other issues of human interest, including the full-time RV lifestyle and musings about humanity. These reflections can be found on her two blogs as well as sprinkled amongst her social media accounts. Clarke has an extensive work history in the nonprofit arena. Her experiences include working as a Family and Youth Counselor, Addictions Counselor, Employment Consultant, Medical Records Clerk, Insurance Representative, and Financial Manager. She enjoys all fields of study, but her heart lies with the Social Sciences. When away from her laptop, Clarke enjoys bicycling, hiking, and hanging out at the beach. She is firm in the belief that social change begins when ordinary citizens, as life-long students, grasp humility, teach others, and lead effectively. Clarke notes, "Don't complain. Be the change!"
 Twitter: http://twitter.com/aleshiaclarke
Facebook Fan Page: http://www.facebook.com/AleshiaClarke.Author
Blog, Aleshia's Adventures: http://aleshiaclarke.blogspot.com
***
Andrew Rose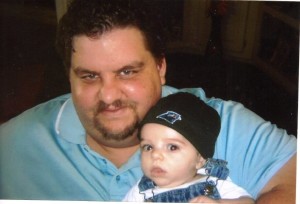 Andrew Rose grew up in a small town in North Carolina and has always had a passion for telling stories. He attended the University of Alabama and graduated with a degree in History and a minor in creative writing because they would not let him do it the other way around. A veritable jack-of-all-trades, Rose has worked on loading docks, in manufacturing plants, managing both a leather and book store and even has worked for a professional chef. He is currently an instructor for Wayne College where he teaches students with criminal records how to find jobs when they are released. After a brief flirtation with computer programming, Rose has reverted back to his Luddite ways and now enjoys reading, writing, beekeeping, karate and making knives in his forge. If for any reason you need to reach him and do not have a bat-signal handy, Rose suggests visiting his blog or website, sending him an email, posting a tweet on Twitter, or commenting on his GoodReads page. His only warning: he probably will answer you.
Twitter: https://twitter.com/AndrewRoseAuthr
Blog, No Such Nonsense Here: http://nosuchnonsensehere.blogspot.com
***
 Wayne Murphy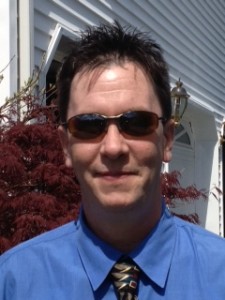 Wayne L Murphy was born in Mt. Kisco, NY. He grew up in Dutchess County and now lives in Catskill, NY. He has one brother, one sister, and two wonderful nieces. Murphy earned his Associate's Degree from Dutchess Community College in Poughkeepsie, NY. He continues to work on his first novel Cerridwen Moon, hoping for a 2013 release. He also has numerous other works in progress. Murphy has played soccer for 28 years and has coached several boys' and girls' teams. In his spare time he likes to work around his house, play video games, ride his motorcycle, and travel. He also enjoys movies and live music. One of his favorite places to visit is the Upper East Side of Manhattan. Some of his favorite authors include Stephen King and Edgar Allan Poe. Murphy enjoys a simple, peaceful, and positive life. When discussing his writing experiences, Murphy notes, "I have been writing since about age 13. It has always been a personal pleasure of mine. Trying to get my first book published has been a big step for me. I have always enjoyed writing, whether it is a poem, a song, or a short story. I am eager to share my work, and I hope that people enjoy reading it as much as I enjoy writing it."
Facebook Fan Page: https://www.facebook.com/waynelmurphy
Blog, Wayne L. Murphy: http://waynelmurphy.blogspot.com/
 ***
 Candi Titus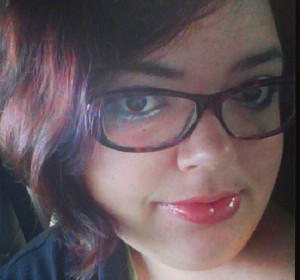 Candi Titus is a native of Simpsonville, S.C., where she has lived for the last thirty years.  She enjoys anything science fiction and fantasy, especially Doctor Who.  Titus has been writing poetry, song lyrics, and short stories since she was a child.  Her favorite poets are Emily Dickinson, Edgar Allen Poe and Zora Neale Hurston.  Her favorite band is Depeche Mode, and her favorite song writers are Martin Gore and Ed Sheeran. Titus's poetry is a rhythmical expression of raw emotion, reflecting not only her personal feelings but those of the current generation. With a heart as big as the sky, she uses the pen as her proverbial sword, slicing through the veils of cruelty and kindness to reveal the underlying scars of human existence.
Facebook: https://www.facebook.com/kiramalfoy
Twitter: http://www.twitter.com/kiramalfoy/
Tumblr: http://kiramalfoy.tumblr.com/
***
Mandy Buffington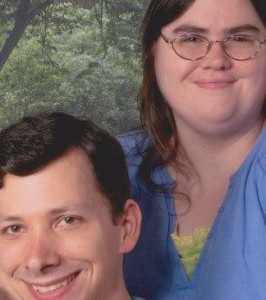 Mandy Buffington is happily married to her husband Troy and lives in Gresham, Oregon. She holds a Master's degree in Business Management, and she founded the company Creativity in Life Design. Buffington writes poetry, short stories, novels, one act plays, songs, and much more. She has a published book entitled Love, Unwrapped by Writing Knights and has been featured on numerous blogs. Her writing can also be found on her Facebook fan page, Facebook groups, Blogspot, Triond, Yahoo Voices and Groups, Wikinut, and DeviantArt. She has finished one blog series called Yahoo Group Tutorial. Buffington's current projects include an ongoing blog series called Life as a Medical Anomaly, as well as three different novels. In her spare time, Buffington enjoys writing, photography, board games, video games, reading, spending time with her husband and friends, movies, and her Yahoo! Groups.
Facebook Author Fan Page: https://www.facebook.com/AuthorMandyBuffington
Blog, Creative Writer Meets the World: http://www.mandybuffington.blogspot.com/
Website, Creativity In Life Design: http://mandybuffington.wix.com/creativity
 ***
Duane L. Herrmann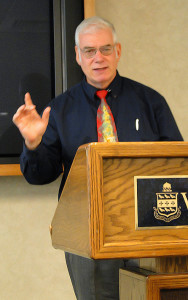 Duane L. Herrmann, lives on the rolling prairie near Topeka, Kansas, and holds degrees in Education and History from Fort Hays Kansas State University and has been a member of the Adjunct faculty of Allen County Community College. He has also worked for the state and federal governments. His major collection of poetry is Prairies of Possibilities. He was the 1989 recipient of the Robert Hayden Poetry Fellowship, and his history book, By Thy Strengthening Grace, received the Ferguson Kansas History Award for 2007. His poetry has won various prizes and is included in: American Poets of the 1990's, BAFA, baseballbard.com, Blue Pen, CyclamensandSwords.com, Flint Hills Review, Inscape, kansaspoets.com, LiteraryYard.com, Little Balkans Review, Midwest Quarterly, Orison, The Passionate Few, Phoenix Sound, Planet Kansas, Potpourri, tlaajournal, Wherefore 2, World Order, the Kansas Poets Trail in downtown Wichita, Kansas, the Whirlwind Review, the Map of Kansas Literature (website), and others.
He has edited several poetry anthologies and has nine collections of poetry published, chapters in several books, as well as numerous stories, articles, and poems in a dozen countries in four languages with work increasingly cited or quoted and appearing in textbooks. His books are found in major libraries in the U.S., Europe, and the Middle East and are cited in reference sources on two continents.
 ***
Julia Rose Grey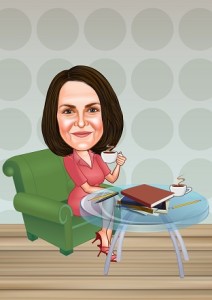 Julia Rose Grey was born round in the squared-off world of strict, austere parents in Philadelphia, Pennsylvania, in 1949. Because she failed to develop precision-like edges quickly, as her siblings did, her parents labeled her as the odd child, the one who was different, the one who refused to conform.

It wasn't until high school that Ms. Grey learned to embrace her roundness. A nice lady administered a psychological test and told her that her slanted writing indicated resilience and a certain independence. When Ms. Grey decided to exert her individuality, she wrote a parody of Poe's "The Raven," in which she expressed her loathing of doing homework "evermore." Her English teacher praised Ms. Grey for her witty twist. From then on, Ms. Grey developed her preference for listening to her own drummer's beat rather than bothering to comply with whatever beat to which others were marching.

Her fondest memories are those of her teenage years. Both her maternal and paternal grandmothers lived with Ms. Grey's family in a large, rambling stone house in the Philadelphia suburbs. Ms. Grey would often sit with them and soak in their stories of growing up and facing life in days long-ago. It was with her grandmothers that she learned to develop her imagination and a fondness of all things vintage.

After graduating from college, she accepted a position as a technical editor in an employee-owned company whose business included government contracts for military tactics and analysis. Ms. Grey learned to code software, to use hardware to optimize connectivity, and to negotiate business contracts. Over the years, she developed her skills and, after many years of honing her expertise, she emerged as a program manager in the field of military communications.

Now retired, she wakes each morning eager to write. Her published stories include Cry Before Supper, a novel of how ordinary Annie becomes extraordinary, and The Dream Catcher, a novella holiday tale of whimsy. She has also published short stories, and her one-act plays have been performed by a local theater troupe.

She fills her days with joy, attends classes at Bryn Mawr College, and lives peacefully with her husband of thirty-four years in Exton, Pennsylvania.
Twitter: http://twitter.com/jrgrey602
Facebook: www.facebook.com/juliarose.grey
Pinterest: http://www.pinterest.com/elegance0698/
 ***
Chantal Bellehumeur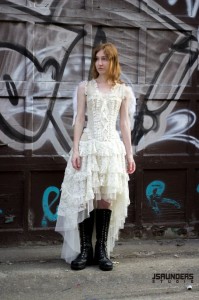 Although Chantal Bellehumeur began with a career in acting, she always loved writing. She performed in stage shows and joined a theatre group, and she also performed as an extra in commercials, TV shows, and movies. With the birth of her son, however, she soon found that her priorities had shifted, and her love for acting was replaced by her love for her son. Bellehumeur began writing in her spare time, using her acting ability to walk in others' shoes to create characters that truly come alive. She writes a little bit of everything, including horror, romance, and fantasy, and currently has seven published books in various genres. In April, 2013, she began writing a series of family-oriented short stories for The Suburban's online magazine that she is currently compiling into a single book.  Although she also writes poetry, she usually prefers to leave her poems unpublished since her poems have a tendency to expose her soul. While she continues to write new stories, she encourages her son to use his vivid imagination to write stories of his own. In regards to her life as a single mom living and writing in Montreal, Bellehumeur says, "I feel very lucky to have my son in my life. I can't imagine my life without him, just like I can't imagine not writing. Writing is like a breath of fresh air to me."
Website: http://author-chantal-bellehumeur.webnode.com/
Website: http://about.me/chantalbellehumeur
Facebook: https://www.facebook.com/pages/Chantal-Bellehumeur-public-author-page/347446362035640
Twitter: https://twitter.com/c_bellehumeur
***
Amanda Kay Oaks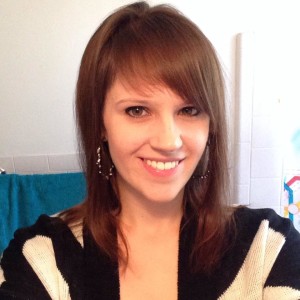 Amanda Kay Oaks will graduate in May 2014 with her Bachelor of Fine Arts in creative writing and Bachelor of Arts in literature from the University of Evansville, Indiana. She was born in Cincinnati, Ohio, and holds the opinion that the Cincinnati skyline lit up at night is one of the most beautiful sights she has ever seen—especially after a long drive home. When she is not writing or curled up with a good book, Amanda can usually be found in the kitchen or on her yoga mat.
Twitter: http://twitter.com/I_Write_Things
Blog: amandakayoaks.wordpress.com
***
Chella Courington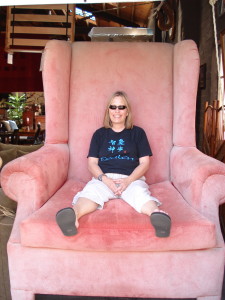 With a Literature Ph.D. and a Poetry Master Fine Arts, Chella Courington is Professor of Creative Writing at Santa Barbara City College. Her prose and poetry have appeared in numerous anthologies and journals including The Los Angeles Review, Gargoyle, and SmokeLong Quarterly. In 2011, Courington published Paper Covers Rock, a flipbook of lined poetry, Indigo Press; Girls & Women, a chapbook of prose poetry, Burning River; and Talking Did Not Come Easily to Diana, an e-book of linked microfiction, Musa Publishing. Her work has been honored by Camroc Press Review, The Collagist, Qarrtsiluni, and Main Street Rag, and nominated for Best of the Net and Best New Poets Anthologies. She lives on the Pacific with another writer and two cats behind two avocado trees.
 ***
Connie Langhorst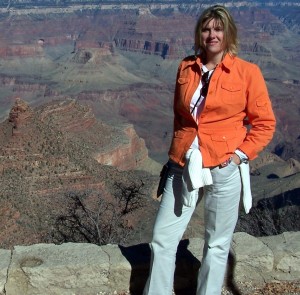 Connie Langhorst graduated from the Red Earth Low-Residency Master of Fine Arts in Creative Writing Program at Oklahoma City University in 2013. She obtained her Bachelor of Arts in Creative Writing from Eckerd College in St. Petersburg, Florida, in 2009. Her memoir, Finding Happy, was published in 2006, by AuthorHOUSE. She has twice been invited to attend Eckerd College Writers' Conference: Writers in Paradise, co-directed by Dennis Lehane and Sterling Watson. Connie is a substitute adjunct professor at St. Petersburg Collegiate High School. She holds a real estate license and is a featured blogger for Pinellas REALTOR Organization. Langhorst, with a background in public radio, has produced nationally-recognized programs and public service announcements on behalf of WMKV-FM and WVXU-FM (formerly licensed to Xavier University) in Cincinnati, Ohio. She is a member of the board of directors of Media Heritage, a nonprofit organization dedicated to preserving big band era music and history. An Army veteran, Langhorst is a member of Veterans of South Pinellas County. She serves as president (and website host) of Friends of Tierra Verde and is the former co-owner and creative director of The Island Reporter, a community newspaper serving the beach neighborhoods near her home in Tierra Verde, Florida. Her writing has recently appeared in Eckerd Review and is slated to appear in The Scarab, an anthology of Oklahoma City University students' writing, and Animal Literary Magazine. An essay she authored on teaching in an untraditional environment is also slated to appear in a forthcoming pedagogy textbook.
Website: FindingHappy.com
Facebook: https://www.facebook.com/ConnieLanghorst
 ***
Muesser Yeniay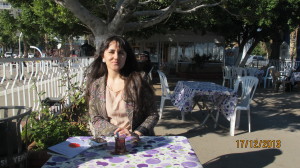 MÜESSER YENİAY was born in İzmir, 1984; graduated from Ege University, with a degree in English Language and Literature. She has won several prizes in Turkey including Yunus Emre (2006), Homeros Attila İlhan (2007),  Ali Riza Ertan (2009), Enver Gökçe (2013) poetry prizes. Her first book Dibine Düşüyor Karanlık da was published in 2009 and her second book Evimi Dağlara Kurdum is a collection of translation from world poetry. Her latest book Yeniden Çizdim Göğü was published in 2011. She has translated the poems of Persian poet Behruz Kia under the name of Lalelere Requiem. She has translated Selected Poems of Gerard Augustin together with Eray Canberk, Başak Aydınalp, Metin Cengiz (2011). She has also translated Personal Anthology of Michel Cassir together with Eray Canberk and Metin Cengiz (2011). Lately, she has published Contemporary Spanish Anthology with Metin Cengiz and Jaime B. Rosa. She has also published a book on modern Turkish Avant-garde poetry The Other Consciousness: Surrealism and The Second New (2013).
Her poems have appeared in the following magazines abroad: The Voices Project, The Bakery, Sentinel Poetry, Yellow Medicine Review, Shot Glass Journal, Poesy, Shampoo, Los Angeles Review of Books, Mediterranean Poetry (USA&England); Kritya (India); Casa Della Poesia, Libere Luci (Italy); Poeticanet, Poiein (Greece); Revue Ayna, L'oiseau de feu du Garlaban (France); Al Doha (Qatar); Tema (Croatia). Her poems have been translated into English, French, Serbian, Arabic, Hebrew, Italian, Greek, Hindi, Spanish and Romanian. She participated in the poetry festivals like Sarajevo International Poetry Festival, September 2010 (Bosnia-Herzegovina); Nisan International Poetry Festival, Mayıs 2011 (Israel); Belgrad International Poetry Festival, Eylül 2012 (Serbia); Voix Vives International Poetry Festival (Sete), Temmuz 2013 (France); Kritya International Poetry Festival, Eylül 2013 (India). Müesser is the editor of the literature magazine Şiirden (of Poetry). She is currently pursuing a Phd in Turkish literature at Bilkent University, Ankara, and is also a member of PEN and the Writers Syndicate of Turkey.
 ***
Nicola McDonagh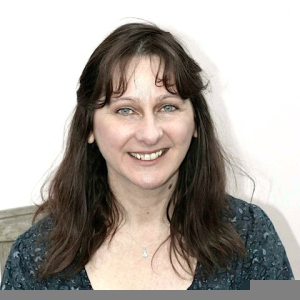 Nicola McDonagh was born in Liverpool, the youngest of six children. She grew up in a chaotic household full of stray animals, musical instruments and lots of books. Influenced by the rich artistic culture of her native city, Nicola became enthralled with experimental theatre and spent most of her adult life performing. Originally Nicola trained as a photojournalist, but her love of the stage drew her back and she studied for and gained an Hons. Degree in Drama and English Literature. Nicola worked for many years as an actor, scriptwriter and workshop leader, but gave all that up when she moved to Suffolk UK, with her husband and cats. She now works as a creative writing and photography tutor.
 Nicola gained a Diploma in Creative Writing from the University of East Anglia, and in 2011 won the Suffolk Book League's Short Story Competition with Glimmer. A year later, Nicola was short-listed for the Escalator Genre Fiction Competition with an extract from her unorthodox YA sci-fi novel Echoes from the Lost Ones, which was published by Fable Press in June 2013. Nicola self-published a collection of short stories entitled Glimmer and other stories in January 2014.
Twitter: http://twitter.com/McDonaghNikki
Facebook: https://www.facebook.com/thesongofforgetfulness?ref=hl
Website: http://www.thesongofforgetfulness.com/
Blog: http://nicolajmcdonagh.wordpress.com/
 ***
Carl "Papa" Palmer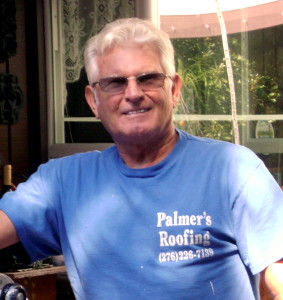 Carl "Papa" Palmer, retired Army, retired FAA, now just plain retired, lives in University Place, WA. He has seven chapbooks and the contest winning poem riding a bus somewhere in Seattle. MOTTO: Long Weekends Forever
***
Queen of Spades
Queen of Spades has been writing since the age of eleven. She made her Internet poetry debut in the mid 1990's at Fireseek (later renamed Urban Poetic), then branched out to participate in International House of Poets as well as ventured into spoken word with talents featured at Vocalized Ink and House of Ra. She served as a hostess on the poetry anthology, Soulful Branches: Simply Words as well as participated on the accompanying CD, Soulful Branches: Words and Sounds.
She is the author of four poetry books:  Reflections of Soul, the Eclectic collection (Eclectic: Skin Edition and Eclectic: Beyond the Skin), Spaded Truths: Themes and Proclamations and Private Pain: Amidst These Ashes.  Her upcoming project is Continuous Drips, a short story collection featuring Synful Desire, Da'Kharta Rising, and herself.  Continuous Drips' anticipated release date is December 2014. In addition, she serves as principle reviewer on The Review Board as well as featured columnist and editor-in-chief of the emerging, contemporary literature known as All Authors Magazine.
"If I were to describe myself, it would be Life Writer. Although poetry and prose is what I predominantly write, I don't limit myself to a certain style nor a certain subject. I write about what I can relate to or if I can mirror someone else's experiences."–Queen of Spades
Facebook:  https://www.facebook.com/authorqueenofspades
Twitter: https://twitter.com/authorqspades
Website, Queen of Spades, Life Writer: http://www.authorqos.com
Koobug,  A Queen's Ramblings: http://www.koobug.com/queenofspades
***
Sherri Wright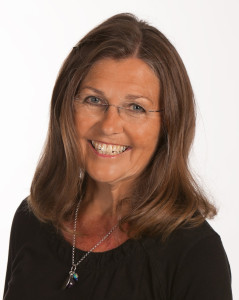 Sherri Wright spent her career in education at the University of Minnesota, the US Department of Agriculture, as an elementary teacher, a day care director, and a publisher. In 2013 she was inducted into the National 4-H Hall of Fame for her work bringing 4-H to at risk and military children across the US.  Sherri lives with her husband Richard Byrne, in Rehoboth Beach, Delaware where she runs, bikes, and enjoys yoga, sewing, book club and especially writing classes. She travels frequently to Minnesota to visit her parents, children, and three grandsons.  Her poems have been published in the Washington DC Hill Rag, Letters from Camp Rehoboth, Inspired by the Poet, and Aspiring to Inspire.
***
Diane L. Lewis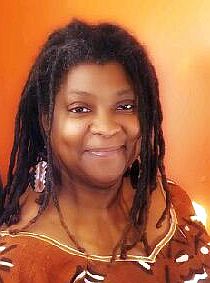 Diane L. Lewis is the Arts Council of Indianapolis' 2010 Robert D. Beckmann Emerging Artist Fellow. The Beckmann Fellowship provided the opportunity to develop as a writer, with the goal of producing a full-length book of poetry. Most recently Ms. Lewis has been published in Hoosier Writers 2012: A Collection of Poetry and Fiction, Compiled and Edited by Lowell R. Torres (July 2012), Tall Grass Writer's Guild Anthology 2013, (Outrider Press), Reckless Writing Poetry Anthology 2013, (Chatterhouse Press), and in Flying Island, a literary journal published by the Writer's Center.
Blog: http://peace4diane.wordpress.com/
 ***
Hannelore Moore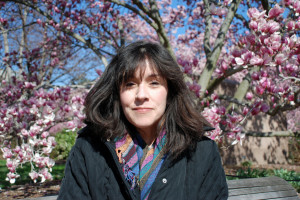 Hannelore Moore is a humble civil servant who lives vicariously through her writing. In 2012, she published a short story in Timeless, a young adult anthology from Cool Well Press. Additionally, her work has appeared in The Rusty Nail and on the Flash Fiction World website. In June 2013, she won The Iron Writer Challenge #17. She's also a rabid Anglophile. Tower Bridge is her first novel, and, in May 2014, she's releasing The Ice Goddess, a historical romance, through 5 Prince Publishing.
Blog: http://hanneloreshappenings.blogspot.com
Facebook page:  https://www.facebook.com/hannelore.moore.10
Twitter:  http://www.twitter.com/HanneloreMoore1
Amazon US Author Page:  http://www.amazon.com/Hannelore-Moore/e/B00C4RZB6K/
***
 Hardy Jones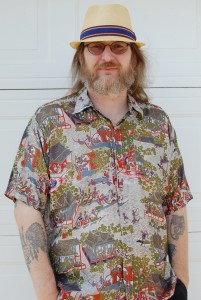 Hardy Jones is author of the novel Every Bitter Thing (Black Lawrence Press, 2010) and the forthcoming memoir People of the Good God (Mongrel Empire Press). His essay "Dry Gumbo" is nominated for a 2014 Pushcart Prize and he has been awarded two grants. His fiction and nonfiction has appeared in journals such as the Red Truck Review, Louisiana Folklife Journal, Litterbox Magazine, The Straitjackets, Driftless Review, Dark Sky Magazine, The Furnace Review, and The Jabberwock Review. His short stories were anthologized in the 2009 Dogzplot Flash Fiction Anthology, The Best of Clapboard House Literary Journal, Southern Gothic: New Tales of the South, and Summer Shorts II. He is the co-founder and Executive Editor of the online journal Cybersoleil (www.cybersoleiljournal.com), and he is the Flash Fiction Editor for Sugar Mule (http://www.sugarmule.com/index2.htm). Hardy Jones is an Associate Professor of English and the Director of Creative Writing at Cameron University. His website is www.hardyjoneswriting.com and he is on Twitter @HardyJonesWrite. Hardy splits his time between Lawton, Oklahoma and Si Sa Ket Province Thailand.
Facebook:  https://www.facebook.com/hardy.jones.5245
Twitter:  http://twitter.com/HardyJonesWrite
Blog:  http://www.cybersoleiljournal.com
Website: http://www.hardyjoneswriting.com
***
James Penha

A native New Yorker, James Penha has lived for the past twenty years in Indonesia. He has been nominated for Pushcart Prizes in fiction and in poetry. Snakes and Angels, a collection of his adaptations of classic Indonesian folk tales, won the 2009 Cervena Barva Press fiction chapbook contest; No Bones to Carry, a volume of his poetry, the 2007 New Sins Press Editors' Choice Award. His earlier chapbooks of poetry were Greatest Hits (Pudding House: 2001) and On the Back of the Dragon (Omega Cat Press: 1992). Waterways selected lines from his many contributions to that litmag as its 2011-2012 themes for submissions. Penha edits The New Verse News, an online journal of current-events poetry.
 Twitter: http://twitter.com/JamesPenha
Website:  http://www.jamespenha.com
***
Kari Sayers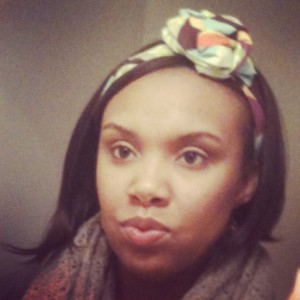 Kari is a sucker for a good love story, especially if it's a romantic comedy or if it has a few supernatural twists. Her favorite types of books often include vampires, angels, and other supernatural creatures (think Lauren Kate and Stephanie Meyer), but she's also a huge fan of chick-lit (think Sophie Kinsella and Helen Fielding).
Currently, Kari lives in Simpsonville, SC with her husband and twin boys (Thing 1 and Thing 2).  She considers herself a Midwest girl stuck in the South, but even so, enjoys the warm sunny weather and the overabundance of sweet tea.
Twitter:  http://twitter.com/karisayersbooks
Website:  http://karisayersbooks.com
Instagram:  @authorkarisayers
Blog:  http://karisayersbooks.tumblr.com
***
Y. Correa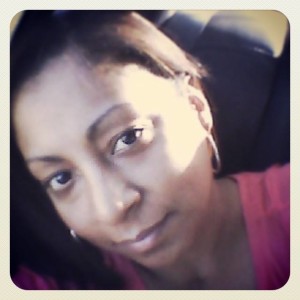 Y. Correa is a proud Hispanic-American mother of four, daughter, teacher, mentor, author and advocate, among other things. Early on in life, Y knew how to multitask and juggle a million and one things. To this day, she still doesn't know how she does it. About 3 years ago, Y embarked on the adventure of her life: she opted to write a book. Though a late bloomer, the task came to her naturally as if it were something that was hidden in her all of that time. Today, Y has published several short stories and a handful of full-length novels and still has many works in progress.
Apart from writing, Y realized that there was a need for a strong support group that would unite all authors, of all walks of life. Quickly, she realized that life in this industry was difficult and that there was lots of segregation within the literary ranks. Just as quickly, she decided that she'd make it her mission to change that. Thus, the Self-Published/Indie Authors Support Group was born. Through time, Y realized that the fight she'd embarked on was rather one-sided: traditionally published authors needed advocating and support, too. With that, the All Authors Support Group was born. Like bees to honey, authors from all walks of life came.
From the All Authors Support Group, the All Authors Blog Blitz was born, and, like an avalanche, everything that is now collectively known as All Authors Publications and Promotions was created. Some of which are: All Authors Magazine, All Authors Blog, All Authors Graphic Design, and All Authors Blog Blitz. And the company is growing every day, constantly trying to find innovative ways to ADVOCATE ALL AUTHORS AND REACH ALL READERS. However, over all of her endeavors, Y's first love is writing.
Website: http://www.ycorrea.com
Facebook: https://www.facebook.com/ycorreaauthor
Twitter: https://twitter.com/YCorreaFB
Amazon Author Page: http://www.amazon.com/Y.-Correa/e/B00B32WXFE
***
Debra Mastic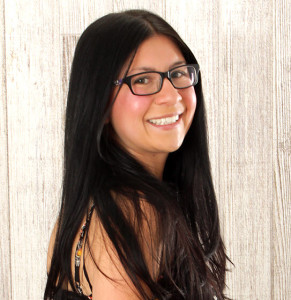 Debra Mastic is an award-winning expert in the field of information design and recognized for her contributions to the field of technical communication. She currently works in the learning and development field to better the performance of individuals and groups in corporate organizations.
Debra graduated from Eastern Michigan University and lives in Denver, Colorado, with her husband and furry children. In her free time, Debra is a spokesperson for animal rescue.
 ***
Lisa Andres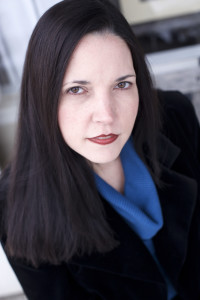 Lisa Andres has been both an Indigo and a medium all of her life. She started giving readings to others in 2009 and writing books in 2012. A prophetic dream led her to write her first book, Gifted – A Guide for Mediums, Psychics & Intuitives which has been an Amazon bestseller since its release in 2013.
When she's not writing, Lisa loves reading books, all things New England, a few trashy reality shows, and good conversation. She lives near Minneapolis, Minnesota, with her boyfriend and three cats.
Website: http://www.lisaandres.com
Author Fan Page: http://www.facebook.com/lisaandresoffical
Twitter: http://twitter.com/lisaandres
Instagram: http://instagram.com/lisajandres
***
Cathy Adams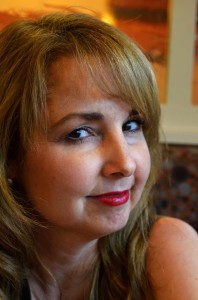 Cathy Adams was recently nominated for a 2015 Pushcart Prize for her short story, "Asphalt Chiefs." Her first novel, This Is What It Smells Like, was published by New Libri Press, Washington, and she has been published in Utne, A River and Sound Review, Upstreet, Portland Review, Steel Toe Review, and Cha: An Asian Literary Journal, among others. She earned her MFA in Creative Writing from Pacific Lutheran University's Rainier Writing Workshop and now lives and writes in Xinzheng, China.
Facebook: https://www.facebook.com/ThisIsWhatItSmellsLike
Goodreads: https://www.goodreads.com/author/show/5649548.Cathy_Adams
Blog: https://www.tumblr.com/blog/adamsjackson
***
James Raven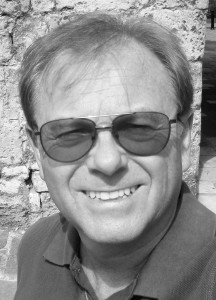 James has been a journalist and TV producer for most of his working life. He worked as a newspaper reporter and news programme producer. He also ran his own TV production company for a number of years before becoming a full-time author.
His books include the Jeff Temple detective series published by Robert Hale Ltd (Rollover, Urban Myth and Random Targets). A new book in the series entitled Dying Wish is due out in 2015.
He also self-publishes books through his own company Global House Publishing. These include Malicious, which reached number one in the Amazon Kindle fiction chart, Stark Warning, Red Blitz, Brutal Revenge and Arctic Blood.
Website: http://www.james-raven.com
***
Kathryn Sandford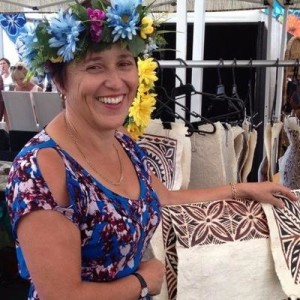 Kathryn Sandford is a writer, coach, presenter, teacher, loving wife, and super-mum (at least she likes to think so) to two young-adult children. In November, 2013, when she was made redundant for the third time in 18 months, she decided that she had enough. In 2014, she embarked upon what she likes to call her "2014 Journey of Reinvention." Kathryn put a plan in place to follow her dream of being a writer, speaker, and coach and started on her way to making those dreams come true.
Through her writing, coaching, and speaking, Kathryn shares with other people the things that she has learned along the way. She wants to help people to follow their dreams, to find their life purpose, or to find the courage, strength, and willpower to survive through the rough times that life just throws at them. (Not that she's ambitious at all!) What has come as a big surprise to her is that she really loves writing. Writing is one of the few times when she really feels that she is in "the zone." Kathryn recently published two e-books: Practical Ways To Live A Life You Love and Facts and Myths About The Law of Abundance. Her third e-book Why Doesn't My Money Love Me Back? is forthcoming. Writing her third e-book was fantastic, but was also personally challenging. She realised how bad she was at money management! Kathryn is so excited to be on this journey, and if she can help one person take a leap of faith and go follow their dream, then she will be truly happy!
Website: http://www.kathrynsandford.com
Facebook: https://www.facebook.com/KathrynSandfordOnline
Twitter: https://twitter.com/KATHRYNSANDFORD
***
Dominique Watson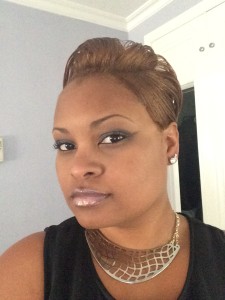 Dominique Watson is a published author/entrepreneur. Dominique has published twelve books in the genres of poetry, inspiration and urban Christian fiction, including her most popular series, Concealed Betrayal and Secrets and Deception Series. Dominique is also the Founder and Owner of Diamond M'press Publications. She spends a lot of time mentoring authors and writers through Literary Career Moves, which can be found at: www.diamondmpresspublications.com.
Dominique was voted as AAMBC Author of the Year in 2014. She's the owner of PEN'Ashe Literary Magazine: http://penashemagazine.com
Dominique can be found on Twitter, Facebook, Google Plus and Instagram. For more about the dynamic Dominique Watson, check her out at: www.Author-DominiqueLWatson.com
***
Sally Beauchamp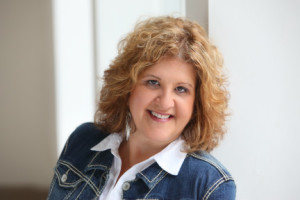 While earning her bachelor's degree at Northern Michigan University, Sally Beauchamp was a note taker for a nontraditional college student like herself. When Doug Beauchamp asked her to type his story about a biker rally he had attended as a member of a biker club, it so intrigued Sally that it led to their courtship and, eventually, their marriage. Soon after, they had a son. At age three, their son Ross was diagnosed with autism. Ten years later, determined to start her writing career, Sally merged these two powerful influences into her manuscript…The Word of a Liar.
Sally Beauchamp was born and raised in Michigan's Upper Peninsula. A true Yooper, she resides there with her family and has been teaching high school English for twenty years. Sally is a member of the Northwood's Writers Group and a writer for the biker newspaper Free Riders Press out of Wautoma, WI.
Website: http://www.tuesdaynightpublications.com/

Facebook: https://www.facebook.com/Tuesday-Night-Publications-490487907788777/
***
Jessica Ginting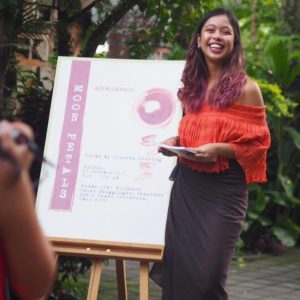 Jessica Ginting is a writer, YouTuber and spoken word poet from Jakarta, Indonesia, who is currently studying English in the UK. Her poetry has been featured in Anak Sastra, a South East Asian literary magazine. She is a regular contributor to Epigram Newspaper and That's What She Said Magazine, two University of Bristol-based publications. She was also featured at the Ubud Writers and Readers Festival in 2017.
Twitter: https://twitter.com/jginting
Facebook: https://www.facebook.com/jessicajginting
Blog: https://jginting.com/
***
Ed Thilenius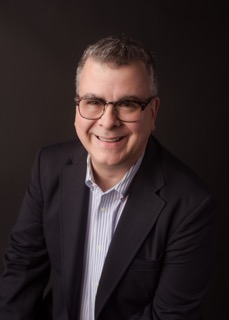 Ed Thilenius calls Georgia home, but the world is in his heart. Born and raised in Georgia, he has traveled the globe extensively. After graduating from the University of West Georgia in Carrollton, he was hired by Delta Air Lines as an international flight attendant. Ed speaks German and has a working knowledge of French and Spanish. Ed also lived in Europe for a brief time while focusing on his studies of European history and religion. Today, Ed enjoys writing and admires deeply the work that the Durhams provide.
His first foray into writing is the Southern thriller Wolf on the Lake. A terrorist cell attempts to destroy Buford Dam on Lake Lanier and destroy a good part of Atlanta along with it.
His second work, The King's Raven, is also available on Amazon.com.
His latest book, The Red Monkey, will be available in April 2021.
Ed is on FB, Instagram, and his website: http://www.edthilenius.com
***
"Commit thy works unto the Lord, and thy thoughts shall be established." (Proverbs 16:3 KJV)