This November our Featured Author is Duane L. Herrmann, a well-published author from Kansas who was first published in 1969. Duane worked with us on our anthology Summer Shorts II: Best Kept Secrets and also on It's About Living, our 2014 memoir anthology.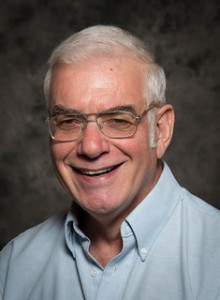 Duane L. Herrmann attended Washburn University and Fort Hays State. He is a founding member of the Table for Eight writing group, chairman of the Shawnee County Bahá'í Community, and past President of both Interfaith of Topeka and Topeka Center for Peace and Justice. Duane is also involved with Kansas Authors Club, Kansas Writers, and Kansas State Poetry Society.
A prolific writer, Duane L. Herrmann has written, been featured in, or been referenced in hundreds of books, periodicals, and collections or collaborations. Some of Duane's works include Once to Every Man and Nation, Ninety Years in Kansas, The Bahá'í Faith: 1897-1987, Whispers Shouting Glory, Andrew Herrmann Family in America, Voices From a Borrowed Garden, The Bahá'í Faith in Kansas Since 1897, The Life of May Brown in Her Own Words, Die Familia Andrew Herrmann in Amerika, Statements on Writing: a compilation, Fragrances of Grace, KPERS Affiliated Agency (user friendly) Directory, KPERS Designated Agent Workshop Workbook, Early Bahá'ís of Enterprise, KPERS Designated Agent Workshop Workbook, A Family at the Turn of a Century, Abdu'l-Bahá Writes to Kansas City, Celebrating the Century, Topeka Friends Meeting: 1982-2002, Selected Trees, Book Three, and many more.
Duane has been cited in numerous publications, including "And There Were Others: Alternative Religions in Kansas", Desinformation als Methode, "Poetry of Robert Hayden," Chaos 43, Dansk-Norsk Tidskrift For Religionishistoriske Studier / Scandinavian Journal of Religious History Studies, Citizens of the World: A History and Sociology of the Bahá'ís from a Globalisation Perspective, Reckendorf: Kultur und Kultus in einer frankischen Landgemeinde, Bahá'í Encyclopedia Project, The Bahá'ís of Iran, Transcaspia and the Caucasus: vol. 1, Letters of Russian Officers and Officials. Handbook of New Religions and Cultural Production, The Bahá'í Faith: A Guide for the Perplexed, and Reflections.
Duane has also won numerous awards, including the Kalimat History Conference Grant, Robert Hayden Poetry Fellowship; Who's Who in Writers, Editors, and Poets (US and Canada); first prize in the Kansas State Poetry Society contest of 1993; and Honorable Mention in Write About Kansas and Writers Matrix Contest.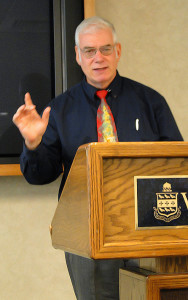 We caught up with Duane L. Herrmann this month and were able to gather his thoughts on writing in general and his personal writing journey.
When did you first start writing?
While I was in grade school, but I had begun making stories long before that, before I started school. In my grandmother's house were some old comics; I can still remember them today. The characters were bugs, and they had little human-like villages with broken teacups and other things for houses. I was fascinated by the images and the tininess of their world. I couldn't read yet. One time, after looking through the comic book, I fell asleep and dreamed I was in the comic book. When I woke up, I didn't want the dream to end, so I continued it in my head. I may have been three or four; I don't remember.
Where did you grow up, and how did it influence your writing?
I grew up on a farm with no other children around except for my younger sister and brothers. The boys were too much younger than me to play with, I had to do housework and take care of them. Our grandparents lived on the farm next door, and we could directly see their house from ours. It was slightly less than half a mile away. One day, when the pasture gate was open, I walked there. I didn't realize I was running away from home; I just wanted to be at Granma's. She was nice to me and didn't scream. Walking to her house became a regular part of my life; I might go once or twice a week. When I made that first trip, I was two years old. I told about it in Summer Shorts II. My story-making was a way of running away from home, too. Every night, as I went to sleep, I would continue the story that was in my head.
Where do you write? Describe this area for us.
I write wherever I happen to be with whatever piece of paper I can reach. I try to keep some kind of paper and writing tool within reach at all times. For years now, I've kept a clipboard and paper and pens in the car. I now have a laptop with a long-life battery so I can go out in the woods and write. In fact, I wrote most of the story "A Place in the Woods" in my car in the woods on the rainy day that begins the story. I write in bed; I write standing up in the kitchen while I'm cooking. There's not really any place I haven't written at one time or another.
When you are not writing, how do you spend your time?
Now that my children are grown and on their own, I am clearing brush and trees on the small piece of land I have. It is part of the farm I grew up on, but my part is not farmable. It's too hilly and rocky. I'm clearing out the dense undergrowth and trees that are too dense. I want to feel the breeze coming through. Ideas come to me while I'm working out there. In the past I have been an office worker (and supervisor), a teacher (Headstart through college), built the house my family lived in (and remodeled several others), and, before I left home for college, a farmer and housekeeper.
What inspires you to get out of bed each morning?
To write down those ideas, sentences, words that come in that magical time between the dreams and full wakefulness. And hunger! I can't stay in bed if I'm hungry.
What is the best writing advice you can give another writer?
Find someone else who is as passionate about writing as you are, preferably several someones, about 5 – 9. Critique each other's work in a positive manner. Be willing to revise, revise, revise.
Write about what are interested in. If you're not interested, your writing will be dead and that will be obvious.
Be in love with the language you are writing in. Be excited by the words you can use and use a wide variety of them. English has absorbed so many words from so many languages that we can now express innumerable different shades of meaning which other languages can't.
Write what you know and if you don't know, learn. Study, research, interview people and practice it yourself so you can write from a position of knowledge.
Do NOT trust spellcheck. "Their", "there" and "they're" are very different words with very different meanings, but spellcheck can't tell the difference.
Write even when you don't feel like writing. Writing is work. It takes effort. If you don't want to make the effort, don't claim to be a writer. Claiming so and doing nothing gives the rest of us a bad name.
Be patient with other writers as well as yourself.
What are you working on next?
More stories, more memoirs, more poetry and a longer story of a young man who wakes up one day in a place he does not know. It is similar to the world he knows, but vastly different. Is it a parallel world? The story is his search, his odyssey, so to speak, to find out where he is. The answer generates another, greater, question: how do I get back home? It's also an ecological cautionary tale. I'm looking for a publisher.
After answering our interview questions, Duane also shared with us some information he felt has been important to his development as a writer.
The two most significant events of my biography: my father died in 1968 (due to medical incompetence), and the next year I accepted the Baha'i Faith. Both events have profoundly influenced every aspect of the rest of my life. They rank right up there with being born.
After thinking more about the standard questions, I realized there is something more important to me, as a writer, than all of those. Those are the milestones in my writing career:
My first poems published (when I was a senior in high school)
My first news article published (I was a freshman in college and actually ran three blocks to tell a friend!)
My first commercial sale (I cried with amazement so that I couldn't even talk)
My first story published (they want it?? They really want the product of my brain??)
My first book (is that REALLY my name on the cover??!!?? It can't be!!!)
My first foreign citation as a source (It was a storming night, I let out a whoop just as lightning hit the transformer next to my house and the entire neighborhood was plunged into darkness!)
My being accepted for inclusion in the Kansas Poets Trail (The sign with my poem is just outside the front entrance to the major concert hall in Wichita.)
And my inclusion in the Map of Kansas Literature (Don't tell me this on April Fool's Day).
Those are the unforgettable moments in my writing efforts.
You can find out more about Duane L. Herrmann by visiting his website at: http://dlherrmann.wix.com/home.
Other publications featuring work by or written by Duane L. Herrmann:
Wherefore Two, Creative Circle: Art
Literature and Music in Baha'i Perspective
Fasting: The Moon and Its Suns, A Baha'i Handbook
Christmas Memories, At Home in Ellis County
Community Histories: Studies in the Bábi
American Poets of the 1990's,
Bahá'í World
How to Use Potpourri in the Classroom
Why They Became Bahá'ís,
KPERS Procedure Manual
Kansas Rhymer
Word of Mouth
A History of the Bahá'í Community of Samarkand, with Dr. Hasan T. Shodiev
Hidden Roots
Kansas Vistas,
The Central Figures: Bahá'u'lláh, vol 2
The Central Figures: Bahá'u'lláh, vol 3
A Little History of Islam in Topeka, with Imam Omar Hazim
Our Way With Words
Onomatopoeia, 2005
Prairies of Possibilities: New and Selected Poems
The Central Figures: the Báb, vol.2
By Thy Strengthening Grace
Dreams
Kansas Authors Club Yearbook
Islam in the Heartland of America
Sweet Scented Streams: poems for devotions
Hidden Meanings in the Poetry of Robert Hayden
Blessings of Teaching
Summer Shorts II: Best Kept Secrets
Puff Puff Prose, Poetry and a Play
It's About Living
Our November Featured Author- Duane L. Herrmann