Our featured writer this month is Nicola J McDonagh. She is a writer of contemporary fiction and poetry who hails from Syleham, Suffolk, UK. Nicola was the winner of the Suffolk Book League's Short Story Competition in 2011, and she was short-listed for the Escalator Genre Fiction Competition in 2012. Her works include Echoes from the Lost Ones, A Silence Heard (books in the YA dystopian/sci-fi series The Song of Forgetfulness published by Fable Press), and Glimmer and other stories, an adult anthology of short stories. She is also featured in two of our DEE anthologies, Aspiring to Inspire and Words of Fire and Ice. She is a reviewer on The Review Board and a resident article writer for All Authors Magazine.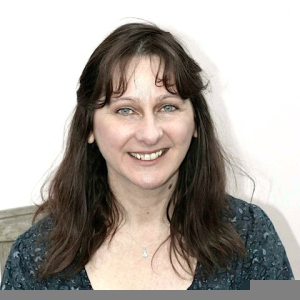 Born in Liverpool, Nicola was the youngest of six children who, as she states, "grew up in a chaotic household full of stray animals, musical instruments, and lots of books." She has spent most of her adult life performing on the stage, gaining an Honors Degree in Drama and English Literature. After working as an actor, scriptwriter, and workshop leader, she moved to Suffolk and was drawn into writing again by the surroundings of her summer home. Nicola went back to college and received a Diploma in Creative Writing from the University of East Anglia. She is an author, creative writing tutor, and photographer, now living in rural Suffolk with her musician husband and, as she describes, "several feral/rescue cats." She is learning to play the flute and piano accordion and is part of the band The Swamp Kittens. Nicola enjoys cooking, growing vegetables and fruit, and relaxing in a hammock—weather permitting. Nicola continues to experiment with words and photographs and has a website dedicated to her experimental photography: www.tracerlight.co.uk.
Future projects include: Marauders of the Missing Mummies,a children's action adventure novel, and an audio book of Glimmer and other stories. Nicola is also engaged in a top secret writing collaboration on a book with the working title Spicasso. To celebrate six months of Glimmer and other stories being published, Nicola is giving away a signed paperback copy. The Kindle version will be on KDP select during the month of June.
Nicola shared her thoughts with us on writing, her favorite books, the influence of her hometown of Liverpool, and the inspiration she draws from her surroundings.
When did you first start writing?
I started writing when I was about nine or ten. I used to write short poems to the weather to make it sunny if it was raining. Sometimes it worked, too. Then I stopped because growing up became more important to me. I do remember, whenever we changed the wallpaper, I would leave some short stories on the walls before the new wallpaper went up. All in pencil so that it would fade quickly. I didn't write anything for a long time after the age of twelve. When I did go back to writing, it was in the form of scripts for theatre. I started doing prose seriously about eight years ago.
Where did you grow up, and how did it influence your writing?
I grew up on a council estate in a place called Kirkby—a suburb of Liverpool. It was rough, and I became quite good at running away from bullies. I also became good at defending myself. Being the youngest of six children, I quickly learned how to fight back. I think having such a turbulent childhood influenced my writing in that I tend not to sentimentalise characters or plotlines. I lived in a city known for its rich cultural heritage and multi-cultural influences. I loved visiting the docks, and seeing the huge ships, but I also loved the beautiful museum and art gallery and, of course, going to the theatre. I think that's where I learned what a good story should be like—full of drama and interesting plotline.
Where do you write? Describe this area for us.
I mainly write in my small living room. It has a low, oak-beamed ceiling and fireplace, which makes it very cosy in the winter months. I always sit in my battered old armchair. It is so comfortable, although its original cover has long since melted away. I drape it in a dark red cover and prop myself up with plenty of cushions.
When you aren't writing, how do you spend your time?
I have a huge garden, about an acre, and that takes up a lot of time with weeding and trimming and planting and all things gardening. I also have a lot of cats to feed and groom. I also love to cook and make big batches of soup and curry. I also take photographs. I love to experiment with light and create unusual images influenced by artists that I admire. Oh, and I teach a variety of arts-based workshops such as creative writing and photography at the local high school.
What inspires you to get out of bed each morning?
 The promise of fresh coffee and a new day to soak up the beauty of the countryside that surrounds me.
What are your five favourite books, and why?
 Difficult to choose just five, but here goes. In no particular order:
 Ray Bradbury – The Martian Chronicles. This book is so much more than a simple science fiction novel. Bradbury's writing is beautiful. He creates an alien world using imagery and imaginative descriptions that make you believe it is real. He always has some sort of message in his works, and, in this book, he is showing how mankind destroys all that is good and beautiful through greed and selfishness. It is a profound book and also full of humour.
 Sylvia Plath – The Bell Jar. This book is touching, harrowing, and funny. Sylvia Plath was a great writer, and she knew how to touch the reader with her rich, yet sparse, use of language. Her soul-bearing narrative is so poignant and honest that you empathise but never feel sorry for her.
Theodore Sturgeon – More than Human. This is another science fiction book, but one that deals with the human condition and the potential of the human brain and mankind to become better than they are now. It is at once a gothic horror/romance and a startling examination of what power can do to the individual, and how those with enormous power need to be humbled in order to use it wisely.
John Kennedy Toole – A Confederacy of Dunces. This is a wonderfully funny book by a hugely talented author, who sadly killed himself before the book was published. His use of language and colloquial dialogue is superb. The central character is a complete anti-hero, and we love to see him get caught up in his imaginary conspiracy theory.
Charles Dickens – A Christmas Carol. This is truly one of my all-time favourite books. Moralistic, condemnatory, and just so evocative, the transformation of Scrooge from a miser to a philanthropist is utterly believable and heart-warming. The narrative is wonderful, skilful, and has you laughing and crying in equal measure. He knew how to tell a tale, all right.
Since you are both a photographer and a writer, how do these two forms of artistic expression come together in your work?
I suppose I use my photographer's eye to help me with descriptions. I tend to write visually and often use some of my photographs as triggers for short stories, or to help me to describe locations.
Tell us about your YA novel that was released in May, A Silence Heard.
 A Silence Heard is a follow up to Echoes from the Lost Ones. They are part of a YA dystopian/sci-fi series called The Song of Forgetfulness. The books are an unsettling and mysterious vision of the future where animals are almost extinct, humans are subjugated by the sinister and secretive Agros, and gifted children, known as Meeks, are going missing.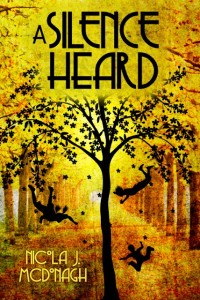 In the books, I deal with issues that are of concern to us today: overpopulation, rapid advances in technology, and global warming. Both books are set in Scotland because oceans have risen, and that is all the land that is left in Great Britain. There are no animals because of viral infection, except for the elusive birdybirds, and they never land. In A Silence Heard, I am trying to suggest that if mankind continues to abuse this beautiful planet, then a world like the one I have created might happen. But I am also trying to say that we are all connected somehow, and that we all have something special inside us, even if we aren't sure what it is. That we are all capable of doing something amazing if put to the test.
 The books came about after some pupils that I teach in my afterschool clubs suggested that I write a futuristic novel for them, incorporating issues and concerns that they wanted to address, such as global warming, cloning, and the threat of widespread disease. They also wanted a heroine they could identify with, who did ordinary things like going to the toilet, as well as having supernatural powers
I wanted to use a slang-based language as a way of getting instantly into the character's personality and unfamiliar world. As the narrative is from Adara's point of view, it made sense to have her talk to the reader in her "own" voice. The characters and futuristic setting become more credible and believable, when the vocabulary reflects this by being different to today's spoken or written word.
 Link to book trailer for The Song of Forgetfulness: https://www.youtube.com/channel/UCoh9FB_bNO4rQdNvJ5AWA5Q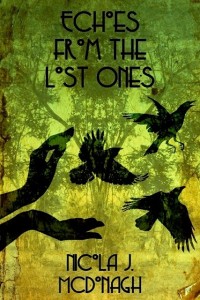 [important]                                                  Echoes from the Lost Ones is free on Amazon until June 2, 2014.[/important]
You also have a short story collection, Glimmer and other stories, that will have been out for six months in June. Can you share a little about the collection and its June promotion?
Glimmer is a collection of darkly humorous stories that tell of mysterious liaisons, supernatural intrigue, deathly hauntings, disturbing fixations, hidden secrets, forbidden urges, necromancy, and a rebellious housewife. Phew!
I decided to publish this anthology to step away from the genre that I was writing in with the Song of Forgetfulness books. I wanted to reach an adult audience and chose a varied selection of tales from my stash of shorts. I have included stories from a few years ago and a couple of new ones written in a variety of genres. I enjoy writing and reading all kinds of stories and wanted to reflect that in this anthology, so there should be something of interest to almost any reader. They range from horror to humour to mystery and to speculative fiction. I wanted to create atmospheric tales as well as stories about ordinary people who want to break free. I am giving away a signed paperback copy of the collection (see details on my Facebook Page). The Kindle version will be available mid-June on Amazon countdown deal starting at $0.99 to celebrate six months of its publication (go to my website for details of this promotion in June).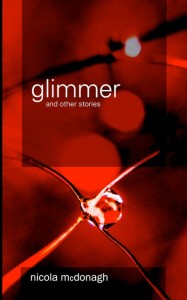 What are you working on next?     
I am working on a children's action adventure book called Marauders of the Missing Mummies. It is about a young girl and her archaeologist mother who are trying to recover a couple of important mummies to take back to the British Museum. But their archenemy and rival, Van Clutch, has other ideas and steals them. The mummies are cursed, and when Van Clutch unleashes the Egyptian god of chaos, Seth, to bring about the destruction of mankind, it is up to Cleo and her friends to travel to the Land of the Dead to bring back Ma-at, the only goddess who can destroy Seth and return order. It is also about coping with loss and understanding what belief means to us all, and how delicate the balance is between what is good and what is evil.
You can find out more about Nicola and her works by visiting any of the sites below.
The Song of Forgetfulness website: http://www.thesongofforgetfulness.com/
Facebook: https://www.facebook.com/thesongofforgetfulness?ref=hl
Twitter: @McDonaghNikki
Website photography: http://www.tracerlight.co.uk
Blog:   http://nicolajmcdonagh.wordpress.com
Goodreads: http://www.goodreads.com/book/show/17986040-echoes-from-the-lost-one
Amazon links:
http://www.amazon.com/Echoes-Lost-Ones-Forgetfulness-Volume/dp/1939897041/ref=cm_cr_pr_product_top
http://www.amazon.co.uk/Nicola-J.-McDonagh/e/B00D4NAH0S/ref=ntt_dp_epwbk_0
http://www.amazon.co.uk/A-Silence-Heard-Song-Forgetfulness-ebook/dp/B00JMPWRX2/ref=tmm_kin_title_0?ie=UTF8&qid=1398776526&sr=1-1
http://www.amazon.com/Glimmer-Nicola-McDonagh-ebook/dp/B00H89AN1M/ref=sr_1_7?s=books&ie=UTF8&qid=1386950835&sr=1-7&keywords=glimmer
http://www.amazon.co.uk/Glimmer-Nicola-McDonagh-ebook/dp/B00H89AN1M/ref=pd_rhf_se_p_img_2_AC5G
http://www.amazon.com/Silence-Heard-Song-Forgetfulness-ebook/dp/B00JMPWRX2/ref=sr_1_1?s=books&ie=UTF8&qid=1400247413&sr=1-1&keywords=A+Silence+Heard
Nicola J McDonagh: Our June Featured Author