We are proud to introduce our very first Featured Author, Mellissa Black. Mellissa has had poems appear in our first anthology, Whispers, Shouts, and Songs, as well as short stories in Summer Shorts and memoirs in Leaves of Change. She has had work published by Storey Publishing ("Mini Craft and Tool Belt" as Mellissa Abreu) and is awaiting the spring release of "Barney" with Fringeworks. Mellissa's poetry melds the classicism of Browning with the stark intensity of the 21st century. Her stories shift from modern literary to supernatural and beyond. Her voice really hits its stride in the recollections and narratives of her southern heritage. Whatever genre Mellissa takes on, she is, without a doubt, a literary heroine.
Mellissa is a small town southern girl who, since high school, has lived across the United States. She has a BS in Computer Science from Limestone College and is currently working on her Masters in English from the University of Alabama in Huntsville. She now resides in Vinemont, Alabama, where she spends time with her two children, works on her writing, and lives the life of a busy grad student.
We caught up with Mellissa and asked her a few questions about her writing. We are proud to work with Mellissa and have her join us as this month's featured author.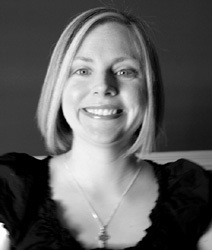 When did you first start writing?
I started writing in 2010. I'm not like most writers who dabbled as they grew up. My family wasn't the type to foster and support creativity. In a way, I'm glad I came to writing when I was mature. At the age of 33, I'd seen and understood much more of the world than I had up until that point. I guess you could say I finally grew up.
Where did you grow up, and how did it influence your writing?
I grew up in Westminster, South Carolina. All my works contain southern characters and a lot of colloquialisms. I love the way southerners talk and try to convey that in every story.
Where do you write? Describe this area for us.
Lord have mercy. I can't describe all the places I write. Writing is a mobile hobby, and I write everywhere. I've been known to write on anything I can find, like wrappers and receipts. I write at school and at home and most anywhere I'm standing when an idea hits me.
When you aren't writing, how do you spend your time?
I'm an English Masters student, so I am constantly reading. I have to read about three novels (or plays) a week and the corresponding critical analyses of the works. When I finally have free time to do what I want, I am a reality show fanatic. This is the way I study people and come up with characters. Reality shows are my guilty pleasure. I should be ashamed, but I'm not.
What inspires you to get out of bed each morning?
Mainly my doggie needing to go pee. No, really. It is her because I love to lay in the bed and think up stories in my head. If it wasn't for her, I'd be in there 'til I had to go to class.
What are your five favorite books, and why?
Oooo…hard one. I never have a favorite anything. One mood or the other usually dictates what I'm into. I really love Apocalyptic Sci-Fi and Fantasy, though. I'm also a big cyberpunk fan. So, I'll do my best to pick five.
      Snow Crash (for its beautiful use of present tense)
     Lucifer's Hammer (because it dares challenge what morals we can afford)
     The Mote in God's Eye (because it asks what not is better but what is best)
     Glory Road (because every person should answer an ad in the paper and find adventure)
     The Book of Margery Kempe (there is always someone crazier than me…or as crazy anyway)
What is the best writing advice you can give another writer?
Do it and do it a lot. Writing only gets better by writing, and you will suck at first and you will suck later, but in between all the suck fests will be beautiful works you will pour your heart and soul into, and they will sing. Never, ever, never be afraid.
What are you working on next?
I'm working on several things. I have a couple poems that are slow in coming. I have a Mainstream novel that first was formed as a short story but needs expansion. I also have an epic fantasy that will probably take me years because of the intricacy, but it is by far my favorite thing to work on right now. I have a middle grade novel that my kids are in love with so far. I always have projects going, and I'm sure next week I will have three other things I'm writing.
You can find more about Mellissa and her works at the following links.
Blog: http://terminalsunshine.com
Twitter: @black_mellissa
Facebook: https://www.facebook.com/pages/Mellissa-Black/242135835815021
You can read Mellissa's works in these publications:
Whispers, Shouts, and Songs: Exploring Poetry Through the Independent Voice
Summer Shorts: Airing Out Secrets
Leaves of Change: Lessons on Love, Laughter, and Living
Mellissa Black- Our Featured Author for February