It's July and time for our latest Featured Author. This month, we are featuring a very talented writer named Kari Sayers. We had the privilege to work with her on her novella The Gifted Souls, the first book in the Seventhdust Novella Series, earlier this year.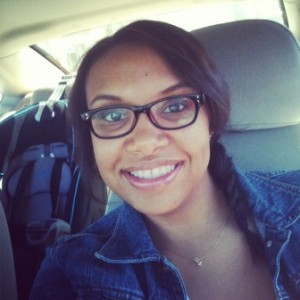 Kari lives in Simpsonville, South Carolina, with her husband of six years, Colwyn—a man Kari readily describes as one of her best friends and having the sexiest accent ever—and their twin three-year-old sons (Thing 1 and Thing 2, as Kari lightheartedly puts it). She considers herself a Midwest girl stuck in the South, but she enjoys the sunny weather and the overabundance of sweet tea.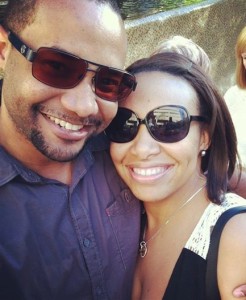 Kari is an avid reader, and she loves a good love story, particularly romantic comedies. One of her guilty pleasures has always been young adult books. She also enjoys books about vampires, angels, and other supernatural creatures. Despite her fear of zombies, Kari can't stop reading articles about the impending "zombie apocalypse" and watching zombie movies—even if she has to watch scary movies in the daytime, with someone else in the house, and then follow them up with a comedy in hopes of laughing until she forgets how scared she just was.
Kari was first published at age 17 in a local paper. Her first published book, A Toast to the Dummies Who Lost Us, is a break-up survival guide that was released when she was 25. The Gifted Souls was released in April, 2014.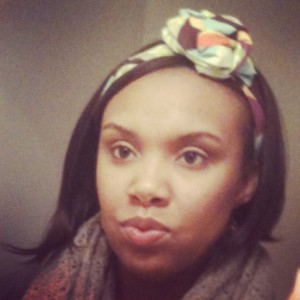 We had the good fortune to catch up with Kari and ask her a few questions to get to know her a little better. She shared with us the poignant tale of when she started writing, her loves in life, and a little about the great stories she is currently working on.
When did you first start writing?
My uncle passed away when I was a kid in the early 90s. I wrote a poem as a way to express my grief. It's the first meaningful piece of work that I can remember writing. I still remember the feeling of relief after I wrote out my emotions. I was hooked after that.
Where did you grow up, and how did it influence your writing?
I grew up in a small industrial city in northwest Indiana with my two sisters, my police officer father, and my bubbly mother. I get my sense of humor from my mom, a characteristic that is very evident in the self-improvement books I write. My love for science fiction was influenced by my dad. Growing up, I would sit with him and watch episodes of Star Trek. I was totally fascinated by the story lines. Today, I have an irreversible addiction to watching the SyFy channel and lots of science fiction movies. My husband thinks I watch way too many "low-budget" SyFy channel movies—I can't help it… they're interesting.
Where do you write? Describe this area for us.
Give me a cup of coffee with French vanilla creamer (hold the sugar), a little bit of sunshine, the low chatter of other people having interesting conversations, and POW! that's my perfect writing spot. This often ends up being a local coffee spot, but sometimes it's my own breakfast table at home.
When you aren't writing, how do you spend your time?
I have two extremely active twin boys. They are three years old and quite possibly believe it's their life mission to wear Mommy out each day. So when I'm not writing, I'm listening to my animated toddlers tell stories about purple monsters, forest trolls, lost princesses, and Power Rangers. According to one of them, I'm the troll (can't argue with a three-year-old). My husband and I also like to think of ourselves as movie connoisseurs. We are the king and queen of matinee movies on Friday afternoons before we pick up the kids.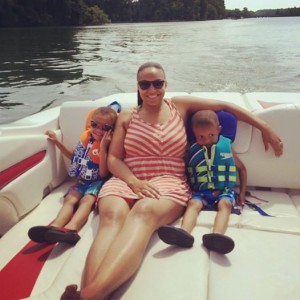 I also love WINE. I spend a good deal of time drinking it on the weekends.
What inspires you to get out of bed each morning?
Most mornings I wake up with one or both of my sons sleeping in our bed. As much as I would love no kids in my bed, there is a part of me that loves cuddling up next to them in the wee hours of the morning. Like a lot of parents, my children inspire me. My parents worked hard to provide a great life for my siblings and me. I want to do the same for my boys. I want to show them the importance of realizing your passions and life goals, then creating a plan to accomplish them.
What are your five favorite books, and why?
The Once and Future King by T.H. White—I'm totally fascinated by Merlin and the explanation that he lived his life backwards. I've read this book three times.
The Secret by Rhonda Byrne—this book is just really positive and encouraging. I truly believe in the power of positive thinking and the law of attraction. The Secret really speaks to me.
Remember Me? by Sophie Kinsella—I own this book on audio, and, no matter how many times I listen to it (which is at least once a year), I still find the main character Lexi extremely hilarious with her foul mouth and good intentions.
Twilight by Stephanie Meyer—I don't care what any of the critics may say, the first time I read Twilight, I fell in love with the writing style and the characters. Of course, I'm totally infatuated with vampires anyway, so this book and the other books in the series were pretty darn amazing to me.
A Divine Revelation of Hell —I read this book when I was a teenager. I don't remember who the author was or where I even got the book from, but it has influenced some of the stories in my Seventhdust Novella Series. The book was supposedly based on the true story of a person who experienced visiting hell—kind of like Dante's Inferno. The book gave me the creeps, but it had a huge impact on me as a teenager.
What is the best writing advice you can give another writer?
Just write. If you have a story inside you, get it out. Write it out. Don't get all caught up in trying to perfect your story or editing each line you write two seconds after writing it. Just write. Point blank.
Tell our readers about your novella The Gifted Souls and the Seventhdust Novella Series.
The Seventhdust Novella Series was inspired by dreams I had when I was a teenager. I would dream (both at night and during daydreams) that something invisible was holding me down, trying to take control of me. These dreams helped build the storyline for this series.
The Gifted Souls is the first book in the series, and it introduces Liora, a teenager with a special gift that she keeps hidden, a white light that pools beneath her skin. She spends her summers at an academy in Ohio for gifted students. She and a few other students discover that the world is on the brink of a supernatural war and that reincarnated souls have returned to fulfill a task that was millennia in the making. The next book in the series will uncover the origins of these reincarnated souls and what sparked the war that actually began millennia ago.
In addition to working on Book II of the Seventhdust Novella Series, I'm also working on launching a wine blog. I hope to share my love of wine and books through this project. WineandBabble.com is the name of it.
I'm also working on a variety of other writing projects, including a marriage guide with my friend Dr. Nicole Ausmer, as well as my first fantasy novel that outlines the second life of a character who must attempt to live and learn the Karmic Laws in order to maintain the balance of good vs. evil.
You can catch up with Kari online:
Website: http://www.karisayersbooks.com
Twitter: http://twitter.com/karisayersbooks
Amazon: http://www.amazon.com/author/karisayers
Smashwords: http://www.smashwords.com/profile/view/karisayers
Goodreads: http://www.goodreads.com/karisayers
You can also grab your own copy of The Gifted Souls:
http://www.amazon.com/Gifted-Souls-Seventhdust-Novellas-ebook/dp/B00JS8BZ2W
http://www.smashwords.com/books/view/430294
Thanks to Kari for sharing with us and working with us. We can't wait to see what happens next in the Seventhdust Series. We know that once you read The Gifted Souls that you will be waiting as anxiously as we are. We have no doubt that you, too, will fall in love with this gifted writer and the wonderful stories she crafts.
Our July Featured Author–Kari Sayers