Our featured author for May is Hannelore Moore. Hannelore began working with Durham Editing and E-books on Summer Shorts, our first short story anthology, in which she contributed the story "Recovery," a flash of tempered prose about new beginnings. She was also a contributor to our anthology of women writers, Aspiring to Inspire, with her piece "Gravity Check," a brilliant take on recovering from loss. Hannelore's works are grounded in reality and humanness, often in the painfully bright and honest rapture that we all need from time to time.
Currently residing in Alexandria, Virginia, Hannelore considers herself a "humble civil servant who lives vicariously through [her] writing" and a "rabid Anglophile." In 2012, she published a short story in Timeless, a young adult anthology from Cool Well Press. Additionally, her work has appeared in The Rusty Nail and on the Flash Fiction World website. In June 2013, she won The Iron Writer Challenge #17. Hannelore has written numerous awarded pieces, both as Hannelore Moore and as Kimberlie Orr, including the novel Tower Bridge. Her most recent work, The Ice Goddess, is due in May.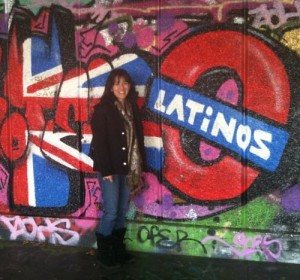 Hannelore graciously took time to give us some of her insights on why she writes, her favorite books, and the coffee that gets her out of bed every morning.
When did you first start writing?
 My mom has little booklets I put together when I was really young—maybe six or seven or so. One is a "novelization" of the I Dream of Jeannie TV series—with illustrations. That answer is dating me a little. I also wanted to be a part of the Marvel Bullpen and wrote and illustrated graphic novels (known as comics back then) about the X-men and the Avengers when I was a young teen. So, to answer the question, I've been writing as far back as I can remember.
Where did you grow up, and how did it influence your writing?
For the most part, I grew in northern Virginia, but I would always end up writing about London or New York City or some other locale I apparently found more exotic. Lately, though, a couple of my stories have been set in Alexandria, where I've settled, and other Virginia locales. I think I'm beginning to appreciate the history of this place and my own experiences here.
Where do you write? Describe this area for us. 
I sit on the floor mostly, in front of this old-fashioned, slate-topped coffee table, and slam away on my laptop. That seems to be where it happens most of the time. When I'm inspired, though, I can write anywhere. For my first published novel (Tower Bridge), I wrote many scenes in longhand while commuting on the DC Metro, during my lunch break in the atrium of the Ronald Reagan building  (where I worked at the time), and even in doctors' waiting rooms!
When you aren't writing, how do you spend your time?
I'm a slug and could spend hours drinking coffee (or wine) and listening to music. Relatively late in the game, I discovered MP3s and have since loaded my iPod with thousands of songs from every stage of my life. Playing these is a great way to unwind after a long day at my full-time job. I also mess around way too much on Facebook (I just love Facebook!) and have started binge-watching many of the wonderful, incredibly well-written television shows that have sprung up in the last few years.
What inspires you to get out of bed each morning?
Coffee! Truly. The idea of brewing a fresh pot of the stuff and enjoying it in my little house makes getting up worthwhile. And I've been so lucky when it comes to all the writing opportunities I've had in the past few years, so I'm excited about the possibility of something wonderful and unexpected happening as the result of submitting a query or entering a contest.
What are your five favorite books, and why?
You'll see that many of these novels are aimed at younger readers. They're the ones that had the earliest influence on me:
Then Again, Maybe I Won't (or really anything) by Judy Blume. I just started reading her books again, and they're even better than I remember. Wow. Amazing character development and description from the sometimes very limited perspective of a first-person narrator. She's such a great talent—and an American treasure, in my opinion.
Little Women by Louisa May Alcott. I grew up with this novel. Wonderful, strong, female characters. Jo is an inspiration!
The Little Princess by Frances Hodgson Burnett. The author really makes you feel for Sara Crewe, the down-and-out protagonist. Man, does she suffer! But, as a result, the happy ending is so much more satisfying!
Summer of My German Soldier by Bette Greene. It is the story of an adolescent outcast living in the American south during World War II. Spare and perfect. Moving without being sentimental. Every writer could learn from this author.
A Long Way Down (or really anything) by Nick Hornby, who has been my favorite for a while. He can write funny and make it look so easy. But he can do poignant, too. The last line of this particular book gets me every time.
What is the best writing advice you can give another writer?
I'm afraid I'm not the best person to give advice. I procrastinate and fret way too much. I'm not at all prolific, like many of my colleagues. But as I told a Facebook friend recently, I think that if you push on, the characters will eventually take over and astound you. That makes everything worthwhile. The only way to get there, though, is to keep writing, keep writing, keep writing. It's a cliché only because it's so very true. Sometimes I just set a timer for thirty minutes and GO. Doing this can bring me to that place where writing isn't an effort anymore but the joy it should be.
Tell us about your novel that will be released this month.
 Ah. The Ice Goddess is something I wrote a long time ago. For some reason, I started thinking about it last year and decided to unearth it to see if it passed the laugh test. It did, for the most part, but it needed work. After a lot of tweaking, I sent it to 5 Prince Publishing and they decided to take it on (thank you, 5 Prince!). It's a historical romance about an insecure woman and an irresponsible man who become better people through knowing and, eventually, loving each other. I chose mid-1700s England as the setting because I just love that timeframe. Carriages and swordplay and frilly cuffs—you can't get much more romantic than that! And I think readers will identify with these less-than-perfect protagonists. I hope they do, anyway.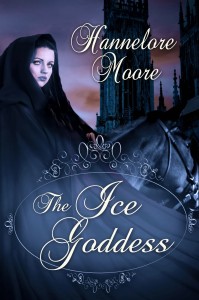 What are you working on next?
I've almost finished a novel based very loosely on a female "knight of the road" (i.e., highwayman) who lived during the English Civil War. I was two-thirds through and on a roll. Unfortunately (or maybe fortunately—writing can really surprise and amaze you), a scoundrel who was only meant to show up for a few scenes unexpectedly became the heroine's love interest. He's turned the story around and, as a result, sabotaged my ending! I'm determined to get back on track, but it's been a little bit of a struggle.
I'm better with prompts and strict deadlines, so by the time this interview comes out, I'm hoping I will have entered a couple of contests that challenged me to create something brand new and completely unexpected.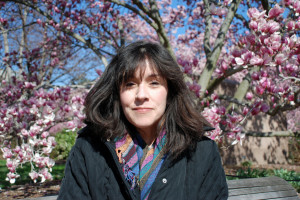 You can find out more on Hannelore and her works by visiting any of the sites below.
Blog: http://hanneloreshappenings.blogspot.com
Facebook page: https://www.facebook.com/hannelore.moore.10
Twitter: http://www.twitter.com/HanneloreMoore1
Amazon US Author Page: http://www.amazon.com/Hannelore-Moore/e/B00C4RZB6K/
Amazon UK Author Page: http://www.amazon.co.uk/Hannelore-Moore/e/B00C4RZB6K
Publisher: http://www.5princebooks.com
For a list of Hannelore's published works, follow this link to her blog page.
http://hanneloreshappenings.blogspot.com/2013/03/body-of-work.html
Hannelore Moore: Our May Featured Author