In January, we posted a piece about the writing opportunities we had discovered for writers. These included fee-based and free writing contests for writers. The piece seems to have been very beneficial for the writers we work with here at Durham Editing and E-books, as well as for many authors who simply visited our blog to take a look at what we discovered. With March around the corner, we wanted to be sure to post the contests for writers accepting entries in the month of March. Some of these may be short notice, but we hope that you all find the list beneficial. Happy writing!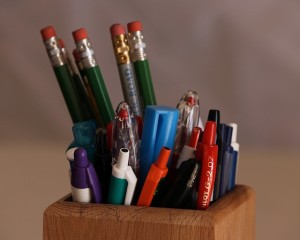 Ongoing 2014 (free)
Durham Editing and E-books
Of course, we had to make the top of our own list. We are a small editing and e-books site that offers writers of all experience levels various opportunities throughout the year to publish poetry, short stories, memoirs, or songs. Publishing opportunities vary throughout the year, but there are five planned anthologies for 2014.  The number of pieces allowed for submission also varies per collection. Deadlines and collection details will be updated as publishing approaches. Submission is always free. Durham Editing and E-books asks only one-time rights to publish in the specified anthology, and writers retain rights to any pieces accepted to the collection. We also offer coupon codes for free e-book editions via Smashwords.com for all contributors and their followers and friends. We had great fun with our collections this past year, including Whispers, Shouts, and Songs: Exploring Poetry Through the Independent Voice; Summer Shorts: Airing Out Secrets; Leaves of Change: Lessons on Love, Laughter, and Living; and Wrapped Up In Ribbon: Stories and Tales of the Christmas Season. More information on past collections and future opportunities can be found at http://editingandebooks.com.
Midlife Collage
Midlife collage holds weekly nonfiction contests for writers over age 40. While we did not see an entry fee posted, there are a good many ifs, whys, and buts in their instructions that writers should read thoroughly to make sure they are okay with the conditions set forth. It seemed like an interesting opportunity for nonfiction essay writers who enjoy writing on a given topic. These topics change regularly, so we have decided to decline to post the topic here since it very well may have changed. Pieces are short, ranging from 500-800 words, and the $50 first prize seemed like a good enticement to give the website a try. We would love to hear from anyone who has entered or won this contest in the past. More information can be found at http://midlifecollage.com.
March Free Contests
The Carriage House Poetry Prize
Deadline: March 1, 2014
Fee: FREE
Prize: $250 (first prize)
Contest: Poem must be unpublished and contain a reference to a tree or trees, not necessarily a poem about trees. Up to two submissions per person, no more than 40 lines long each. Submit via mail.
Website: http://carriagehousepoetryseries.blogspot.com/
Binghamton University Milt Kessler Poetry Book Award
Deadline: March 1, 2014
Fee: FREE
Prize: $1000
Contest: Poetry books in English, over 48 pages long, published in 2013 will be considered. Writers must submit three copies of the book along with completed application from the website. Books cannot be returned, but, instead, they will be donated to the university and county libraries.
Website: http://www2.binghamton.edu/english/creative-writing/binghamton-center-for-writers/binghamton-book-awards/kessler-guidelines.html
The Madeleine P. Plonsker Emerging Writer's Residency Prize
Deadline: March 1, 2014
Fee: FREE
Prize: Two Month Residency at Lake Forest College in Illinois ($10,000 stipend with a housing suite and campus meals provided by the college), as well as publication of the manuscript.
Special Requirements: Writer must be under age 40 with no major book publication. Poets only for 2014.
Contest: 20 to 30 page manuscripts in progress maybe submitted online. Include one-page plans for completion of the book. Cover letter should include education, employment, significant publications, etc. in narrative form.
Website: http://www.lakeforest.edu/academics/programs/english/press/plonsker.php
Words of Fire and Ice, Second Annual Poetry Anthology Compiled by Durham Editing and E-books
Deadline: March 31, 2014
Fee: FREE
Prize: Publication in 2014 Poetry Anthology, Words of Fire and Ice
Contest: Open submissions for poetry. No set theme. Writers may submit up to five pieces. Published and un-published material considered.
Website: http://editingandebooks.com/publishing-opportunities/2014-poetry-anthology-words-fire-ice/
Foley Poetry Contest
Deadline: March 31, 2014
Fee: FREE
Prize: $1,000 and publication in America, runners-up will be published in later editions of America
Contest: Writers may submit one typed, unpublished poem of 30 lines or fewer that is not considered elsewhere. Submit via mail.
Website: http://americamagazine.org/foley-poetry
March Fee-Based Contests
South Carolina First Novel Prize
Deadline: March 3, 2014
Fee: $35
Prize: $1,000 advance against royalties and publication by Hub City Press
Special Requirements: Must be first novel and SC resident
Contest: Writers submit up to three novels. Novels should be 150-400 pages long single-spaced.
Website: http://www.southcarolinaarts.com/firstnovel/
CWA Margery Allingham Short Story Competition
Deadline: March 16, 2014
Fee: 10 pound
Prize: 1,000 pound
Special requirements: Must be unpublished and meet Margery's definition of a mystery, "The Mystery remains box-shaped, at once a prison and a refuge. Its four walls are, roughly, a Crime, a Mystery, an Enquiry and a Conclusion with an Element of Satisfaction in it."
Contest: Writers may submit a story up to 3,500 words long that fits the above requirements. Submissions must be done through CWA website.
Website: http://www.emperorsclothes.co.uk/2013/10/the-cwa-margery-allingham-short-story.html
Northern Colorado Writer Short Fiction Contest
Deadline: March 31, 2014
Fee: $20
Prize: $1,000 (1st), $250 (2nd), and $100 (3rd): Winners and honorable mentions will be included in Annual Winner's Anthology, Pooled Ink
Contest: Writers may submit short fiction on any subject in any style. Pieces must be under 5,000 words. Personal essays and creative non-fiction accepted April through June. Poetry accepted in September.
Website: http://northerncoloradowriters.com/upcoming-events-mainmenu-133/writing-contests
Glimmer Train Family Matters
Deadline: March 31, 2014
Fee: $15
Prize: 1st prize: $1500, publication in Glimmer Train Stories, and 20 copies of the issue; 2nd prize: $500 (if acceptable for publication $700 and 10 copies of publication); 3rd prize: $300 (if acceptable for publication $700 and 10 copies of publication)
Contest: Stories should be about families and will be presented as fiction. Maximum word count: 12000 words. Also accepting entries for the same subject matter in September.
Website: http://www.glimmertrain.com/familymatters.html
Fee-based and Free Writing Contests, March 2014