It's February, and our hearts turn to the authors we work with and love. This month it is our pleasure to have as our February Featured Author the lovely Debra Mastic, bestselling author and award-winning information design expert. We had the pleasure of working with Debra on her book The Game-Changing Resume: How Ordinary People Get Extraordinary Results, a truly innovative book for anyone looking for a job.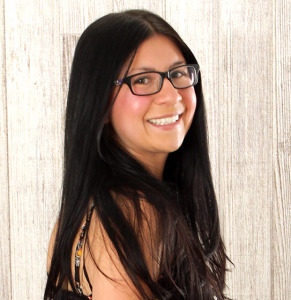 Debra is a graduate of Eastern Michigan University, and besides being a bestselling author, she also works in the learning and development field. She is the recipient of the 2013 Brandon Hall Group Excellence in Learning Awards for Best Use of Mobile Learning and Best Use of Games for Learning, as well as the Distinguished Student of Technical Communication Award and the Domino's Pizza Circle of Excellence Reppy Award.
Debra lives in Denver with her pug Pork Chop. Debra is an animal lover and is a spokesperson for the Colorado Pug Rescue and has been published in the magazine A Sheltered Life.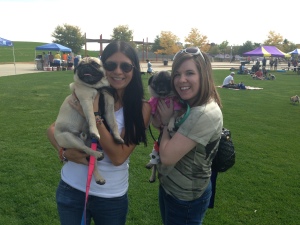 We had the opportunity to catch up with Debra this past month and talk with her about writing, resumes, and the intriguing world of information design.
What prompted you to write a book?
I love writing and always wanted to write a book. I got feedback while teaching resume writing workshops that I should write a how-to book on my resume methodology.
When you aren't writing, how do you spend your time?
When I'm not working at my job as an instructional designer for the Red Robin Corporate Office, I spend quality time with my pug Pork Chop, I enjoy the sun and views of the mountains in Denver, and I volunteer for the Colorado Pug Rescue.
What inspires you to get out of bed each morning?
I look forward to finishing my next book and spending time with Pork Chop. He loves to go everywhere with me.
You love your job with Red Robin. Did you know throughout college what direction you wanted to go in the business world?
I didn't know I would end up working in the food/restaurant industry, but I knew I wanted to write for a living. I love where my career has taken me.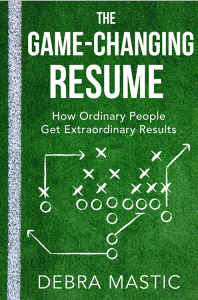 When you got your current job, did you follow your game-changing resume approach?
Yes! I applied to the Red Robin Corporate Office job in Colorado when I was still working for the Domino's Pizza World Resource Center in Michigan. Red Robin called me back on the same day I submitted my resume to schedule an interview.
In your review of the traditional approach to resumes, what prompted you to step outside the traditional advice and move in a new direction?
My formal training and research in the field of information design. It taught me how to present information in a way that promotes efficient and effective understanding of it, which transfers nicely to resume design. Information design is about decisions to influence the way that information is structured, presented, accessed, identified, and processed.
In your book, you propose some sweeping changes to the traditional resume. Which change stands out to you as the most radical change?
The biggest difference between my book and the other resume books is that I don't include pages of sample resume templates. I don't advise people to use reproduced resumes that happened to work for someone else as a starting point for composing their resume. Instead, I teach people how to use reader-centered design to make a meaningful connection with the resume reader.
What is the biggest mistake that jobseekers make when writing a resume?
They forget to put themselves in the resume reader's shoes when writing their resume. A resume is not really about you, it's about the person reading it because they have the power to grant you an interview.
Do you have any great advice for writers seeking to self-publish?
Find a great e-book partner like Durham Editing and E-books. April and Patrick Durham have been great mentors and supporters in the business.
Wow! We weren't expecting that answer. Thank you, Debra! It has always been a pleasure working with you, and we are certainly here to support you in any way we can. What can we say? We love our writers, and it means the world to us that you, as one of our writers, would say such a great thing about us. Thank you.
Now, before we let you go, what are you working on now?
I'm working on a resume book for recent college graduates. It should be out before the end of 2015.
It was a pleasure chatting with Debra Mastic. Her book The Game-Changing Resume: How Ordinary People Get Extraordinary Results is available for purchase on Amazon, and you can find out more about Debra and her work at http://www.debramastic.com.
Our February Featured Author- Debra Mastic