Durham Editing and E-books is proud to introduce our featured author for September, Queen of Spades. Originally hailing from Summit, Mississippi, but now calling Trenton, New Jersey, her hometown, this award-winning writer has produced collections of both poems and short stories. As a contributor to two DEE anthologies, Words of Fire and Ice and Summer Shorts II: Best Kept Secrets, her poems and stories speak to life from the depths of her soul. Queen of Spades is also a reviewer on The Review Board and featured columnist/editor-in-chief of All Authors Magazine, as well as a volunteer editor on ReadWave.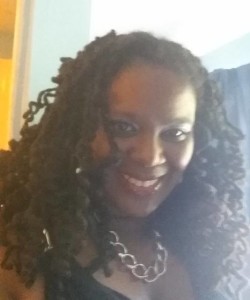 Writing since the age of 11, Queen of Spades began to showcase her poetry in the mid-1990's on Fireseek (later renamed Urban Poetic), an Internet website. Queen of Spades continued her online run in Vocalized Ink, House of Ra, and International House of Poets, among others. As member-turned-administrator of the International House of Poets, she hosted Soulful Branches: Simply Words and the accompanying CD, Soulful Branches: Words and Sounds.
After a publishing hiatus, Reflections of Soul and Eclectic were both released in 2013. Older works were recollected in new editions in Spaded Truths: Themes and Proclamations and Private Pain: Amidst These Ashes in 2013 and 2014, respectively. Private Pain was an Amazon bestseller in Contemporary Poetry, Women's Poetry, and Biographical Fiction. Two short stories, "Taint on Religion" and "Mr. Bradley's Garden" (first debuting in Summer Shorts II) have been released independently.
Future projects include a short story collective, Continuous Drips (winter 2014), and a short story anthology, Concordant Vibrancy, presented by All Authors Publishing House (anticipated release: January 2015).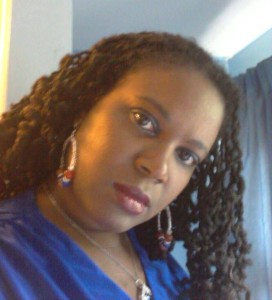 We were able to catch up with Queen of Spades, and she graciously gave us a few answers on indie books, pen names, and the happiness of petting her cat Ma Maow.
When did you first start writing?
I first started writing at the age of eleven. At first, it was strictly journal entries. Along the way, the composition turned into mostly poetry. At the age of thirteen, prose and short story writing were added to poetry. During my high school years, I experimented with playwriting and, at the end of my senior year, was invited to write articles for my school newspaper. Everything just blossomed from there.
Where did you grow up, and how did it influence your writing?
I grew up in a small town called Summit, located in the southwestern part of Mississippi. The rural community that surrounded me was closely knit—in the sense that it wasn't strange for neighbors to stop by for small talk or to yell across the street, "Hey, how are you doing?" Some of my writings may have a conversational type feel to them, as if you and I were sitting on an outside porch catching up. Yet the influences in my writing stem more from what I've experienced rather than being equivalent to my origins.
Where do you pull the inspiration for your works?
Inspiration comes from many different places. It would take quite a few pages to talk about the inspiration from my poetry collections, but I can cover some of the short stories.
• "Taint on Religion": I wanted to explore the fine line between spirituality vs. religion and acceptance vs. redemption.
• "Mr. Bradley's Garden": I woke up in the middle of the night and smelled crowder peas. Since I'm living up North, one can't find crowder peas in this area. My late grandfather grew a vegetable garden, and one of my favorite things to eat (which he grew) was crowder peas. A few hours after that, I started writing the story.
• "When Summer Lingers": I stopped by the dollar store to pick up a few things and noticed this lady spending the longest time mulling over nail polish. When I was at the checkout counter, out of the corner of my eye she was still there. The image stuck with me.
When you aren't writing, how do you spend your time?
I spend a lot of time reading. Even if I wasn't doing reviews for The Review Board, I would read anyway because I love doing it. I also sketch from time to time. I listen to music and look at movies.
What inspires you to get out of bed each morning?
For me, it's always the little things. Being able to pet Ma Maow the cat. The promise of a delectable cup of hot tea or coffee. Ideas for more stories dancing in my head. Interacting with my husband. All of those are just the icing on the cake. Overall, it's a blessing to be able to even get up because there are so many who didn't get the chance to.
What are your five favorite books, and why?
The best way for me to approach this question is to think of it in the following way: What are your five favorite indie books, and why? If we encompassed all, I'd be unable to narrow it down to five. These are in no particular order:
MarcoAntonio and Amaryllis by Y. Correa: I am very impressed with the accuracy of dialect and background. In this, she is able to convey passion without being overly blatant—a perfect balance between realistic and romantic.
Jazz Baby by Beem Weeks: Outstanding job with dialect, location, and characters! I actually felt like I was sitting on someone's porch listening to the story. While reading it, I found myself speaking the accents aloud.
Glimmer and other stores by Nikki McDonagh: The originality and versatility of this collection is something one can rarely find. Each story is top notch, and all of the scenes are so vivid.
WORDPLAY: Damnation (Book Two of the WORDPLAY poetry series) by Andrew Boyd: This book has a darker feel than the rest of the collection, but it's the "I can relate to that ambiance" which hits home. In quite a few ways, WORDPLAY: Damnation can run parallel to my work Private Pain: Amidst These Ashes in the arenas of intensity and relationship dysfunction.
As the Budda Flows by Angela "Lykebudda" White: A realistic view in poetic form of longing, loving, losing and learning. It is short but has maximum impact.
What is the best writing advice you can give another writer?
Wow! That is a tough one. If I had to place it into one statement, it would be: be at your most authentic but don't let author blindness deter growth in the craft. Here is what I mean. With the vast amount of storylines recycled, one has to do something to catch the attention and stand out. As an author, one should do his/her best to present it in an original way (if one cannot come up with an original idea). Present what feels natural because authenticity sells better to the reader. On the same token, a writer can be so attached to his/her work that author blindness can develop—sometimes to the point where even when areas of improvement are pointed out by a reader or reviewer, the author may be a bit quick to chide that other person "just doesn't understand the work" or is "being malicious". The emotional reaction overtakes actually reading the comments to see if they have any merit. Being a writer isn't for the thin-skinned. If one doesn't want criticism, then he/she shouldn't even press the publish button to make it public. To survive, one has to be open to improvement, even if he/she doesn't like the delivery of the criticism.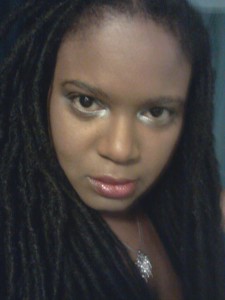 Do you feel that using a pen name is freeing when writing? Do you think that using a pen name puts a different set of expectations on the writer?
Yes, the use of a pen name is incredibly freeing. Queen of Spades actually started off as practically a separate person, a cathartic channel during my younger years more so than an actual pen name. I'm a different person now than I was back then, yet overall, Queen of Spades tends to fit. The second part of the question I'm not one hundred percent certain how to answer, simply because I don't know what readers expect for a Queen of Spades publication to represent. All I can tell you is that I strive for material people can connect to—whether it is presented poetically or in the form of short stories.
What are you working on now?
(laughing to self) What aren't I working on? I tend to keep very busy. Not sure to blame it on being a Virgo, workaholic tendencies, or both. My editing duties on Read Wave and for All Authors Magazine are pretty continuous. Reviewing for The Review Board (and individual review requests) keep me rather productive as well.
But wait, you meant writing, didn't you?
Poetry wise: I'm broadening my horizons as it pertains to my writings so it will be bit of a wait before I come out with another poetry collection. With the exception of a possible part two to M.J. Holman's project (and that may be more prose than anything), don't expect to see anything until very late next year or possibly 2016.
Short stories: I am part of a collective entitled Continuous Drips, set to release in winter 2014. It will feature three short stories by me, three by author Synful Desire, and three by author Da'Kharta Rising. In addition, All Authors Publications and Promotions will debut its very first short story anthology, Concordant Vibrancy, for the start of 2015.
We wish to thank Queen of Spades for time away from her busy schedule and her insights into the world of the written word. You can find more information on Queen of Spades at the following resources.
Facebook: https://www.facebook.com/authorqueenofspades
Twitter: https://twitter.com/authorqspades
Koobug (A Queen's Ramblings): http://www.koobug.com/queenofspades
Blog (A Queen's Ramblings): http://aqueensramblings.blogspot.com
Website: http://authorqueenofspades.com
Amazon: https://www.amazon.com/author/queenspades
Smashwords: https://www.smashwords.com/profile/view/nolabels
Queen of Spades is also having a good many specials this month on her publications, and she shared the following information with us so we could share it with you. Hope you all enjoy her work!
In celebration of my upcoming (thirty something-ish) birthday, I am offering 30% off all of my paperback titles on CreateSpace. The titles must be purchased directly from CreateSpace. The discount code will not work on Amazon. The sale is from September 1st-30th. Discount Code: B8YB3TXS
On Smashwords only, the following electronic copies of these titles will be FREE for the entire month of September. Please key in the discount code in parenthesis to take advantage of the savings.
For Private Pain: Amidst These Ashes, keep your eyes on Amazon during the last week of September for a special offer!
Our September Featured Author – Queen of Spades