Our Featured Author for April is Julia Rose Grey. Julia began working with us in 2013 on a cover for her book Cry Before Supper. A beautiful relationship was born, and we have gone on to work together on a second book cover and three anthologies, as well. Her smooth, witty style and true-to-life characters are easy to relate to and a delight to read. Her stories are featured in Leaves of Change: Lessons on Love, Laughter, and Living, Wrapped Up In Ribbon: Stories and Poems of the Christmas Season, and Aspiring to Inspire, our 2014 women writers' anthology. Julia has also written The Dream Catcher and various one-act plays.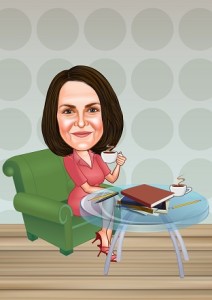 Julia resides in Chester Springs, Pennsylvania, with her husband of 31 years. She is active in a rug hooking guild and enjoys yoga. Writing, however, seems to take center stage. Julia is involved in local writing groups, including the Philadelphia Drama Center that promotes playwriting and performing and the Wellington Scribblers, a bi-monthly writing exercise group that she co-founded with a friend. She has also joined us for writing exercises online through Writer's Crown, a Linked In writers' group.
An eternal optimist, Julia has overcome adversity to blossom into a brilliant, uplifting author. Despite a critical home environment as a child, Julia remained resilient and hopeful. Her writing journey started at a young age, and in high school her humorous tone began to come out in parodies, such as her version of Poe's The Raven in which she lamented homework as a task that would last "evermore."
Julia's more recent works have a truly nostalgic feel, bringing to life imaginings of Main Street, USA. Julia is currently working on another novel, a timeless piece set in the summer of 1957.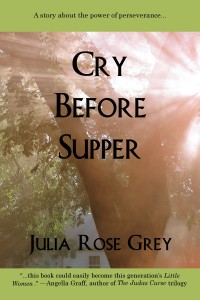 We were able to catch up with Julia and enjoy a bit of her wit and wisdom, both of which would outshine Erma Bombeck's. Here's what she had to say about writing, reading, and what you might expect from this amazing lady next.
When did you first start writing?
I started writing stories when I was a girl.  In my career, I wrote non-fiction–proposals, manuals, and competitive bid contracts.  Now that I am retired, I employ myself to do what I love, spinning yarns that engage people with characters and their stories.
Where did you grow up, and how did it influence your writing?
I grew up in small suburban towns outside Philadelphia, Pennsylvania, USA.  It's so much the location of the town–except that the area was steeped in American History, and I loved that aspect–but there were always books around, in school, in our home, and I loved to read.
Where do you write? Describe this area for us.
My office is in a small, 10' by 12' room at the back of our house.  I have a desk, a table for the printer, and two bookcases filled with reference books and file storage boxes.  I also have a radio so I can listen to music.  There's a double window that faces the equestrian trail surrounding our development and I can rest my eyes while watching riders on their horses pass by.  It's a very cozy place, and I painted the walls a mid-green to enhance my ability to relax there.
When you aren't writing, how do you spend your time?
Oh my gosh, I do so much and love what I do.  I don't have hobbies, I have passions.  I read a great deal; teach workshops on letter-writing and reading appreciation (how to get more out of what you read); a writers' workshop in which we jot down thoughts in response to prompts; review books on writing for the local independent book store; rug-hooking, which is calming; walking and yoga.
What inspires you to get out of bed each morning?
There's always something to look forward to each day.  I try to keep my life filled with things I love to do and wonderful people to do them with.
What are your five favorite books, and why?
Pride and Prejudice because of the wonderful way Jane Austen relates a story; Winter's Tale because of Mark Halperin's lyrical language; Les Miserable because of Victor Hugo's extraordinary characters (who stayed swirling in my head for months after I finished the book); To Kill a Mockingbird because of Harper Lee's simplicity in telling a compelling story; and Jane Eyre because of Charlotte Bronte's story-telling techniques.
What is the best writing advice you can give another writer?
Keep writing.  Keep learning how to write better.
What are you working on now?
I am working on another novel, whose working-title is They Ran Out of Rhyme.  It takes place in the summer of 1957, and I hope to publish it later this year.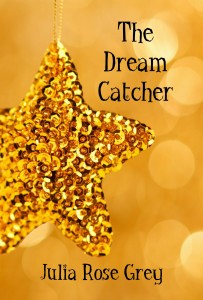 You can catch up with Julia Rose Grey or find out more about her writing on any of the social media sites here.
Twitter:  @jrgrey602
Facebook : https://www.facebook.com/juliarose.grey
Pinterest: http://www.pinterest.com/elegance0698/
Goodreads: https://www.goodreads.com/author/show/6555819.Julia_Rose_Grey
Our April Featured Author: Julia Rose Grey